Watch: Massive Great White Shark Stalks Police Boat In South Australia
A curious great white shark took Australian police off guard when the massive fish stalked their patrol boat during a routine operation off the southern coast of the country in the weekend, reports said Wednesday.
South Australian police were patrolling the waters and were about to pull over a fishing boat for a random breathalyzer test when the great white shark, measuring about five meters in length, swam dangerously close to the comparatively tiny boat with the two police investigators on board.
The entire incident was caught on camera and posted to the Facebook page of the South Australian Police, which garnered over 150,000 views and more than 2,000 likes at the time of publishing this story.
Mark Oates, one of the men on the fishing boat, beside which the police were about to pull over, told ABC in an interview he was fishing with his friend who suddenly swore and said "look at the size of this thing that's coming up behind us!"
Oates said the shark was around 4.5 to five meters long and became interested in their fishing boat and had been circling around it before the police boat appeared.
"We kind of had thoughts of changing our Bonds [underwear] a couple of times," he told ABC.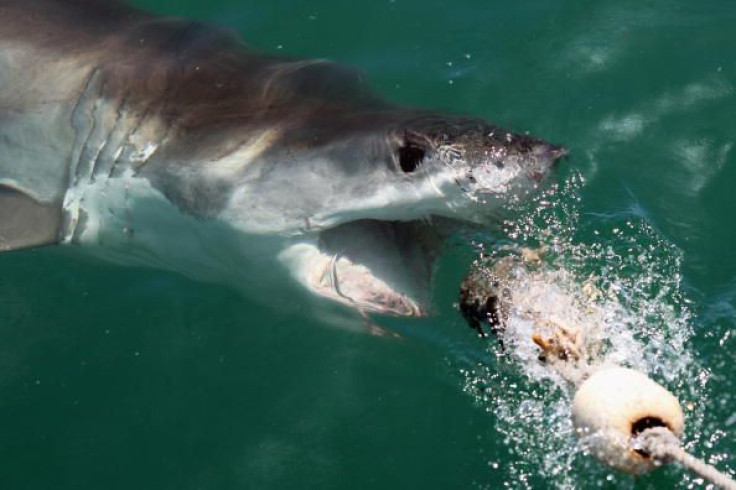 Oates said they had been trying to escape, but that is when the police showed up.
"At the same time, the coppers were out there with their big patrol boat and they had another two guys on the inflatable," Oates added. Oates said he warned the officers to back off for a bit because of the shark.
"For probably the next 10 or 15 minutes we just sat around. The police brought the big boat in, which is where the footage from above the shark has come from," Oates stated.
The South Australia Police Force dubbed the shark "Noah" in its Facebook post and wrote about the encounter along with a video.
"Police launch Investigator 2 had a close encounter with a Great White shark today while patrolling at Tapley Shoal, about 9 nautical miles east of Edithburgh," the police force wrote in the explanation along with the video.
Oates said the police ultimately never gave him a breathalyzer test following the incident.
© Copyright IBTimes 2022. All rights reserved.
FOLLOW MORE IBT NEWS ON THE BELOW CHANNELS