Watch: Puppy Eaten Alive After Boy Throws It Into Crocodile-Infested Lake
A video, believed to have been captured in Indonesia, showed a boy wearing a white polo shirt and cut-off jeans walking down some jagged rocks to the edge of a lake while holding a small puppy by its neck, before throwing it into a crocodile-infested water.
The video posted Wednesday showed the boy walking down to the water's edge holding a struggling puppy. He then proceeds to fling the helpless puppy into the lake, which is said to have several crocodiles lurking inside.
The puppy is seen landing in the water head first and begins struggling as it desperately tries to swim towards the bank. But its little legs weren't strong enough and a crocodile quickly spots its prey. In no time, the crocodile drags the puppy into the deep waters of the lake.
It is however, not clear from the footage as to who the boy in the video is or who filmed it.
The video caused widespread outrage on social media. One person described it as "a horrible act on such a poor and helpless animal," according to Metro.co.uk. Some people viewing the video also called him "sick," while others suggested the boy should be thrown in the same pool of water, the Mirror reported.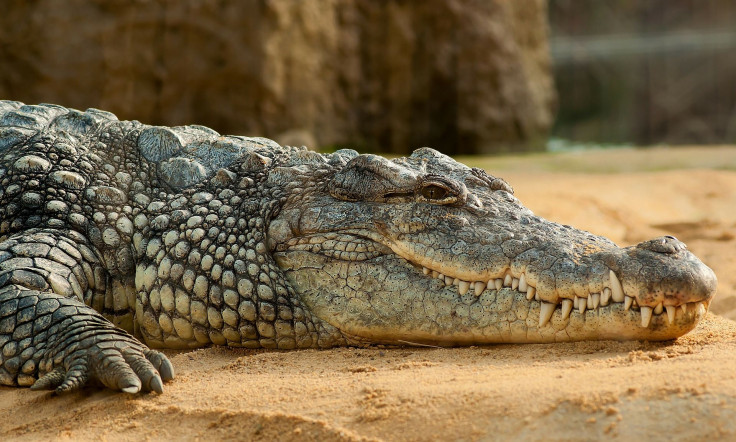 A horrific video released in January showed dogs being slaughtered or burned alive at popular dog meat markets in Indonesia.
Animal rights activists stated nine out of ten dogs, which are slaughtered weekly and sold for their meat across the southeast Asian country, are pets that have been stolen or snatched from their owners.
Campaigners for Dog Meat-Free Indonesia, who released the footage in January, mentioned there might be almost 200 "live animal markets" in the province of North Sulawesi in Indonesia.
© Copyright IBTimes 2023. All rights reserved.
FOLLOW MORE IBT NEWS ON THE BELOW CHANNELS