Watch: Wild Wallaby Bounding On City Streets Sparks Police Chase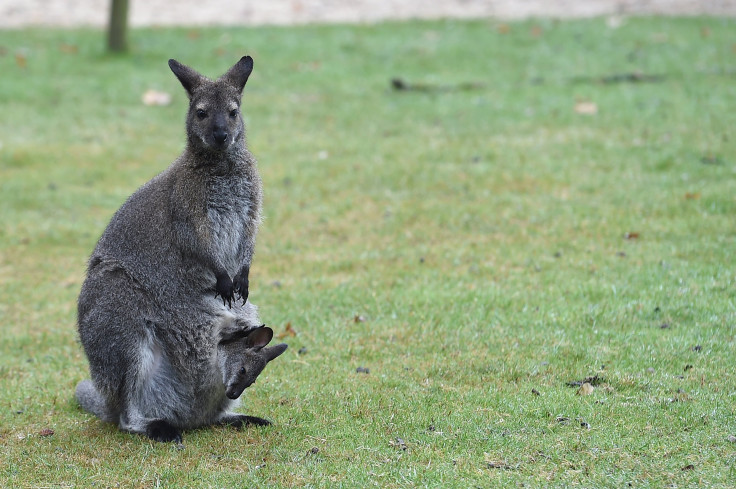 Videos of a wallaby leading police on a chase near the Harbor Bridge in Sydney went viral Tuesday, catapulting the animal into internet fame.
The wallaby was found hopping at breakneck speed just before the city's rush hour began, and following calls by motorists who spotted it in lane eight at the northern end of the bridge, New South Wales police arrived at the scene.
The male adult swamp wallaby hopped over to lane one and exited on to the Cahill Expressway, the New South Wales Police Force's Facebook page said, before jumping its way to the Conservatorium of Music. Videos of the incident showed police chasing the marsupial across the streets in Sydney.
Three officers were required to capture and contain him and take him to the city's Taronga zoo for treatment.
"It's thought the wayward wallaby might have made its way to the bridge from a golf course in Cammeray," the police said.
A full-body X-ray was taken of the wallaby, which "thankfully did not reveal any significant injuries," a spokeswoman of the zoo said.
The zoo's senior veterinarian, Larry Vogelnest added: "As with all wildlife brought into our care, our hope is that the wallaby will be able to be released back into the wild. An assessment will be made on the best location for this release in due course."
One of the motorists, Ray, who was heading towards the city, told Sydney's 2 GB radio he saw the wallaby standing in the middle of the Cahill Expressway at Circular Quay.
The Australian quoted him as saying: "It was just standing there minding its own business with a police car there with flashing lights and everything. I'm from the bush so I'm used to seeing them roaming about all over the place, but I've never seen one so close into the city before".
© Copyright IBTimes 2023. All rights reserved.