'We Are Not All Roger Federer!': Novak Djokovic Backed To Succeed Again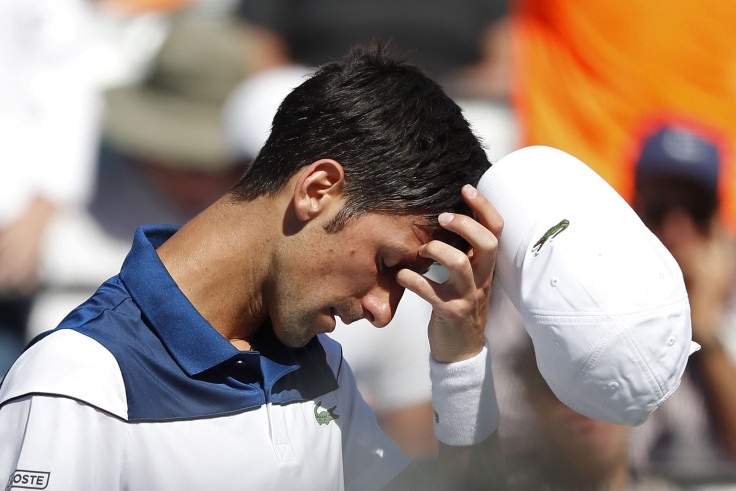 Former British No. 1 Greg Rusedski expects Novak Djokovic to get back to his best before the start of the French Open or Wimbledon.
Tennis was mostly dominated by Djokovic from 2011 to 2016 in a spell that saw him win 11 of his 12 career Grand Slam titles. However, 2017 was not a year worth remembering for the former world No. 1 as a long-running elbow problem along with poor performances saw him drop down the rankings and win just two titles in Doha and Eastbourne.
Djokovic eventually took time off from the sport after Wimbledon in July to recover from his elbow problem as many believed the rest would do him as much good as it did for Roger Federer, who took a break in 2016 to return at the top of his game in 2017.
However, it has not been the case for the Serbian ace as his 2018 has resulted in an Australian Open quarter-final exit and consecutive opening round defeats at Indian Wells and the Miami Open this month against Taro Daniel and Benoit Paire respectively, though he did have surgery on his elbow in February.
Despite his disappointing results so far, Rusedski believes Djokovic can use the clay-court season to get back to his winning ways as he continues to gain fitness and recover mentally and physiologically.
"I am not really concerned about Djokovic," Rusedski told Sky Sports. "I think he will be back once he feels fit again and is mentally there and gets the matches in. The question mark is how well the elbow is after the surgery. That was one thing he had to get done and he has but it is just a matter of time, being back in match situations and finding a way to get the job done. I wouldn't be surprised to see the old Djokovic back [to his best] possibly before the French Open or for Wimbledon.
"You don't just lose it, being such a great player. It's mental but it is also physiological because at times it looks like he is getting tired when historically we have never seen him look fatigued. But when you have been away from the game it does take that little longer. We are not all Roger Federer!"
Rusedski also believes Djokovic should get as much game time under his belt as possible during the clay swing, citing his rhythm and confidence is more important than his results leading up to the French Open.
"He needs as many matches as he can get. If I was Novak, along with Radek Stepanek and Andre Agassi I would get him to play every single week," Rusedski added. "It is not about getting his preparation to be perfect for the French Open, because that is not what he is looking for.
"He is aiming to get confidence and match wins so you have just got to put yourself in that situation week in week out as long as the elbow can take it. If the elbow can take it then play as many tournaments leading up to the French because it will help to get his rhythm, feel and confidence back. You can practice all you want and be brilliant in practice but match play is totally different."
The first clay-court event of the year takes place at the Monte-Carlo Masters, which will commence from April 14-22.
© Copyright IBTimes 2023. All rights reserved.