Were Germanwings Pilots Concerned About Safety When They Refused To Fly After Fatal Crash?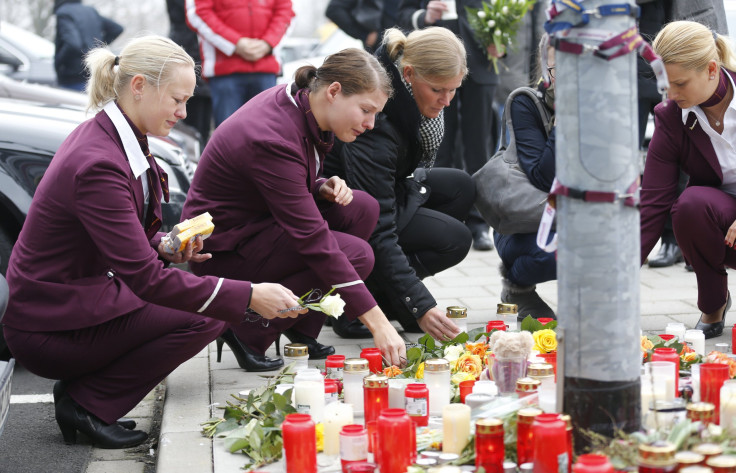 After the fatal Germanwings crash in the French Alps on Tuesday, dozens of Germanwings pilots refused to work on some subsequent flights, resulting in the cancelation of a number of flights on Tuesday and Wednesday, reported CNNMoney.
Lufthansa, the airline that owns and runs the low-cost subsidiary, said that pilots and crew scheduled to work on about 40 Germanwings flights were "unfit to fly."
These pilots and crew members were in "deep emotional distress after the accident," said Lufthansa spokesman Florian Grenzdorfer. "Some had friends on the flight and had personal reasons for their decision."
As a result, the airline canceled one flight and chartered 11 planes with crews from other airlines to operate others it had canceled.
Most airlines do allow pilots to temporarily withdraw themselves from service if they are suffering from physical or psychological conditions that could prevent them from safely operating a flight. But does the number of pilots and crew members who refused to work indicate a larger safety-related problem?
"There are certainly different reasons for refusing to fly, and being too emotionally distressed could be a legitimate reason," said Eric Auxier, a pilot with a major U.S. airline who has flown A320s -- the same type of plane in Tuesday's crash -- for 24 years.
Dave Powell, dean of Western Michigan University's College of Aviation, added that at a small airline like Germanwings, the likelihood is high that the crew had close ties with one another. "You fly with each other, get to know people. Pilots are just like anybody else. Your mind wanders," said Powell, who retired as a chief pilot with United Airlines. He recalls how he had been close to the pilots on both United Airlines flights that were involved in the Sept. 11, 2001, attacks -- and how their deaths had affected his mental capacity at the time.
Still, the number of crew members who declined to fly has some wondering whether there are larger safety issues at play. "It did surprise me," said Auxier. "My first reaction is that maybe it's fear of the unknown. Perhaps [the Germanwings pilots] are putting their foot down because they don't know what the cause is yet and want to make sure it's not some type of flaw that's preventable."
But Lufthansa and German aviation in general is known for its emphasis on safety, said Powell. "Lufthansa does everything well -- they don't ever skimp. They don't ever shortcut anything. It's part of their culture."
A spokesman for German pilots' union Vereinigung Cockpit said on public television that there were no safety concerns behind the pilots' decisions not to fly. "The pilots have friends and colleagues who have died," said spokesman Joerg Handwerg.
Germanwings CEO Thomas Winkelmann echoed those sentiments. "The Germanwings family is close, everyone knows everyone. There is a feeling of mourning and shock," he said.
© Copyright IBTimes 2023. All rights reserved.