Western Digital To Test Investor Appetite For Junk Bonds As High-Yield Market Rallies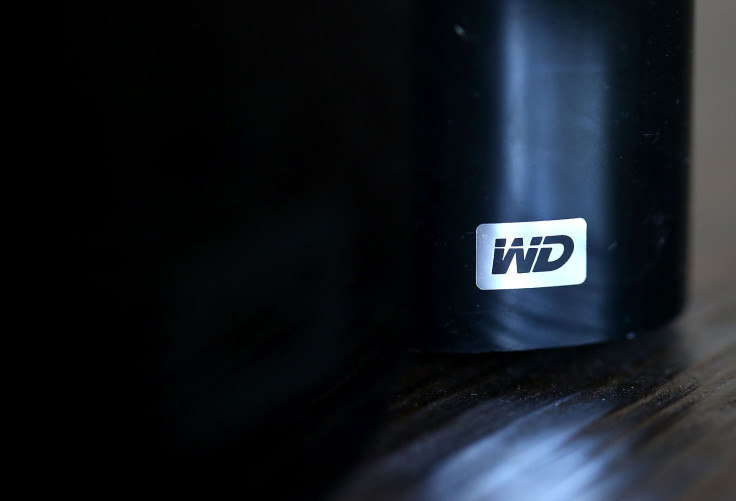 Western Digital will put investors' appetite for junk to the test, as the American computer storage giant is set to sell nearly $10 billion of loans and bonds as early as this week. The looming debt sale is expected to rank among the biggest high-yield offerings on record, as portfolio managers question the durability of the market's recent rally, the Financial Times reported Sunday.
The U.S. high-yield bond market has been rallying since mid-February, the same day that oil prices hit rock bottom. There's been a strong correlation between oil prices and non-energy high-yield or non-investment grade bonds, aka junk bonds. Crude prices plunged more than 75 percent, their lowest in a decade, between mid-2014 and Feb. 11, before rebounding by more than 55 percent. Since Feb. 11, junk bonds have increased more than 9 percent on a total return basis, helping to erase their losses for the year, according to Bloomberg.
"The oil picture is not likely to get a whole lot worse, so that does help put a floor under high-yield, but there are reasons to expect a pivot point sometime around May or June," Rachel Golder, co-head of high-yield and bank loans at Goldman Sachs Asset Management, told IFR.
Revived investor demand for junk bonds has helped investment banks clear out some of the riskiest deals that were previously delayed amid market turbulence. Sales from Solera, Kraton, Performance Polymers and LeasePlan, for instance, are now concluded.
"You've seen a grab with anything for yield on it," Jonathan Stanley, a portfolio manager at Newfleet Asset Management, told the Financial Times.
But the U.S. high-yield bond weakened last week, raising fears that the junk window will soon close and leave a number of deals in the queue. As crude dropped 6.5 percent since late Tuesday, average high-yield spreads widened out yet again. Investors and bankers estimate that between $10 billion and $12 billion of "hung deals" remain in the United States, the Financial Times reported. The recent high-yield market rally "will ultimately fade," Bank of America Corp strategists led by Michael Contopoulos, head of high-yield and leveraged-loan strategy, said in a note to investors Tuesday.
Western Digital is courting investors with the $10 billion loan package to support its roughly $19 billion acquisition of rival SanDisk. The California-based company announced its plans to merge with SanDisk last October, offering to pay $85.10 per share.
"This transformational acquisition aligns with our long-term strategy to be an innovative leader in the storage industry by providing compelling, high-quality products with leading technology," Western Digital CEO Steve Milligan said at the time, according to the Street. "The combined company will be ideally positioned to capture the growth opportunities created by the rapidly evolving storage industry. I'm excited to welcome the SanDisk team as we look to create additional value for all of our stakeholders, including our customers, shareholders and employees."
© Copyright IBTimes 2022. All rights reserved.
FOLLOW MORE IBT NEWS ON THE BELOW CHANNELS