What Is Acrylonitrile? 'Toxic Gas' In Tennessee Train Derailment Linked To Respiratory Problems, Certain Cancers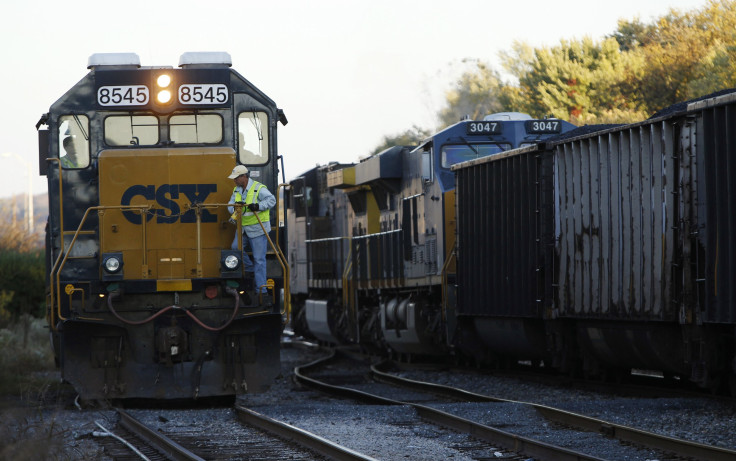 When a train carrying a toxic chemical partly derailed and caught fire near a small Tennessee city early Thursday, authorities quickly evacuated thousands of residences and businesses within a two-mile radius over concerns of an explosion but also over potential exposure to dangerous chemical fumes. In addition to petroleum, the train, bound for Georgia, was hauling a "highly flammable and toxic gas" called acrylonitrile, a hazardous compound used in plastic manufacturing that's been linked to various health problems, including certain cancers.
Acrylonitrile is a manmade chemical used to make acrylic and modacrylic fibers like those found in Legos, kitchenware, boots and tracksuits. It was developed in the late-19th century and is commonly stored as a colorless, flammable liquid.
The chemical became popular in the 1950s when acrylic fiber production boomed. Today, millions of tons of acrylonitrile are produced every year around the world. The global acrylonitrile market has recently been growing at about 4 percent per year, driven mainly by production in the Asia Pacific, according to the most recent forecasts. The biggest producers of the chemical are in Asia, North America and Europe.
The chemical is considered a hazardous substance and exposure to it – whether through direct contact or through fume inhalation – can cause acute and long-term health issues. Headaches, nausea and trouble breathing are just some of the short-term health effects of exposure to acrylonitrile, according to the U.S. Environmental Protection Agency. Factory workers who were exposed to acrylonitrile over long periods of time experienced frequent fatigue and weakness, according to some studies. The federal agency has classified the chemical as a "probable human carcinogen."
Acrylonitrile was once used to make plastic beverage bottles, but the EPA banned its use in manufacturing such products in the 1970s.
Seven first responders to Thursday's train derailment were treated at a hospital for acrylonitrile exposure, according to CNN. Officials said it was part of a standard decontamination procedure for exposure to a toxic chemical.
The train, operated by transportation company CSX, derailed around midnight on Thursday, prompting the evacuations of some 5,000 nearby residents. The train was traveling near the town of Maryville, Tennessee, less than 20 miles south of Knoxville, and was in route from Cincinnati to Waycross, Georgia when one of its carriages caught fire. There were no reports of injuries.
Authorities said the evacuation orders could remain in effect for 24 to 48 hours. Temporary shelters were opened for evacuated residents, including one at a local high school, according to NBC News. "CSX personnel are on hand at an outreach center that has been established," a spokesperson for the company said. "Displaced residents are being offered assistance, including lodging."
© Copyright IBTimes 2022. All rights reserved.
FOLLOW MORE IBT NEWS ON THE BELOW CHANNELS