What Is Amyotrophic Lateral Sclerosis? Stephen Hawking Suffered From Motor Neuron Disease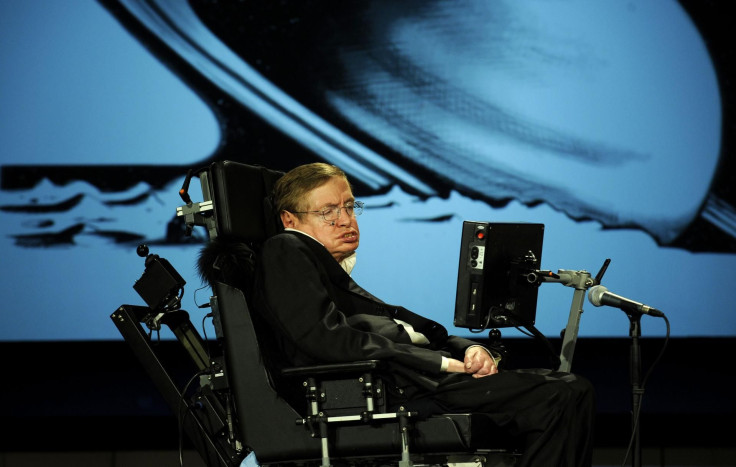 Revolutionary scientist, physicist and author Stephen Hawking, who spent most of his lifetime confined to a wheelchair because of a degenerative neuromuscular disease, died at the age of 76 in the early hours of Wednesday in Cambridge, England, a spokesman for his family confirmed.
Professor Hawking's children, Lucy, Robert and Tim, said in a statement that Hawking died at his home in Cambridge peacefully, surrounded by his family.
They said: "We are deeply saddened that our beloved father passed away today. He was a great scientist and an extraordinary man whose work and legacy will live on for many years."
"His courage and persistence with his brilliance and humor inspired people across the world. He once said, 'It would not be much of a universe if it wasn't home to the people you love. We will miss him forever,'" the statement added.
Hawking's family asked for privacy but added their thanks to "everyone who has been by Professor Hawking's side and supported him — throughout his life."
Born in Oxford on Jan.8, 1942, Stephen William Hawking grew up in London and St Albans. His father was a research biologist and their family had moved from London to escape German bombing. Hawking earned a first-class degree in physics from Oxford and then went on to Cambridge for postgraduate research in cosmology.
As a teenager, the revolutionary scientist had enjoyed horse-riding and rowing but while studying at Cambridge he was diagnosed with a form of motor neuron disease, which left him almost completely paralyzed.
Hawking contracted amyotrophic lateral sclerosis (ALS) in 1963 at the age of 21. The disease, also called Lou Gehrig's disease, is said to cause the progressive degeneration and death of the nerve cells that control voluntary muscle movements, such as chewing, walking, talking and breathing, according to the National Institute of Neurological Disorders and Stroke (NINDS).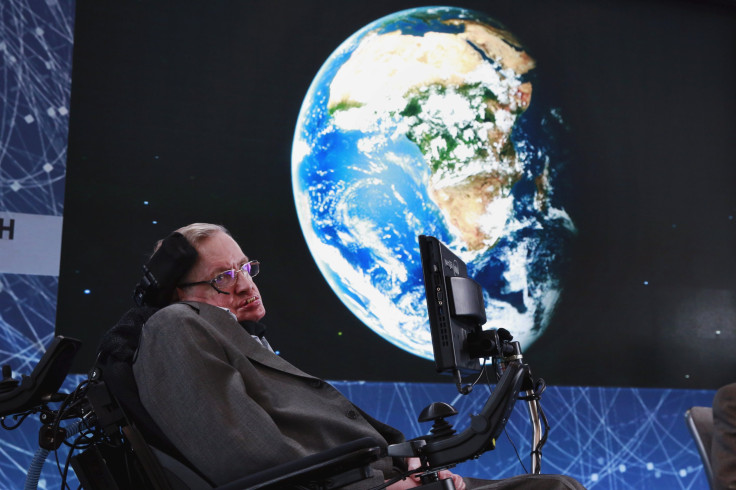 In his 2013 memoir called "My Brief History," he had written: "At the time, I thought my life was over and that I would never realize the potential I felt I had."
"But now, 50 years later, I can be quietly satisfied with my life." he added.
Doctors had then said that Hawking had only two years to live, despite the grim pronosis he went to study at Cambridge and lived on for anothe five decades becoming one of the most brilliant and well-known theoretical physicists since Albert Einstein.
A question that the doctors and researchers had was how did Hawking live so long with a disease that is typically fatal after just a few years? Hawking's disease progressed more slowly than expected. In 1988, he was able to speak with a voice synthesizer following a tracheotomy and by then he had also completed the bestselling "A Brief History of Time"— a layman's guide to cosmology.
Researchers agree that the progression of ALS varies depending on the individual. Although it is said that the average life expectancy after a diagnosis of ALS is about three years, about 20 percent of people contracted with the disease live five years after their diagnosis, 10 percent live up to 10 years after their diagnosis and five percent live 20 years or more, according to the ALS Association.
Several studies have also found that being diagnosed with ALS at a relatively younger age is linked with a longer survival time. Hawking was young — 21 years — when he was diagnosed with ALS; the disease is most commonly diagnosed in people aged 55 to 75, according to the NINDS.
In the book "Handicapped People and Science," Hawking spoke about his disease and was quoted as saying, "If you are disabled, it is probably not your fault, but it is no good blaming the world or expecting it to take pity on you. One has to have a positive attitude and must make the best of the situation that one finds oneself in; if one is physically disabled, one cannot afford to be psychologically disabled as well."
© Copyright IBTimes 2023. All rights reserved.