What Is Avian Influenza? China Reports First Human H10N3 Flu Case
China has confirmed its first case of a man that has been infected with the H10N3 strain of the bird flu, according to the country's National Health Commission.
The Chinese agency made the announcement in a press release on Tuesday, saying the 41-year-old was from the city of Zhenjiang in the eastern province of Jiangsu, Reuters reported.
The man was hospitalized on April 28, following a fever and other symptoms, where he was then diagnosed with the H10N3 avian influenza virus on May 28, according to the NHC, Reuters said.
Additional information on how the man contracted the infection was not provided by the agency.
The statement from NHC continued by saying that since being infected, the man is now in stable condition and is ready to be discharged from the hospital with no other cases found in any close contacts to him through additional medical observations.
H10N3 is a strain of avian virus found in poultry that has a relatively low risk of spreading on a large scale while also being less severe in nature, NHC said, as reported by Reuters.
According to the news outlet, only about 160 isolates of the virus were reported over the course of 40 years to 2018, mostly occurring in wild bird and waterfowl in Asia and some limited regions of North America with no cases found in chickens to date.
H10N3 differs from avian influenza or bird flu H7N9 variant that killed about 300 people from 2016 to 2017, Reuters said. However, the more well-known H5N1 strain has a 60% mortality rate, according to the Centers for Disease Control and Prevention, as reported by Fox News.
In most instances, avian influenza infects poultry workers that work with infected or dead animals, the CDC said. Infections are transmitted through feces or secretions from the nose, mouth, or eyes.
Symptoms of avian influenza resemble those of the traditional flu, including cough, fever, sore throat, muscle aches, headache, and shortness of breath, the Mayo Clinic said. People can also experience nausea, vomiting, or diarrhea, and in some instances, conjunctivitis occurs, the clinic said.
The NHC also said that there have been no other cases of H10N3 reported globally, Reuters reported.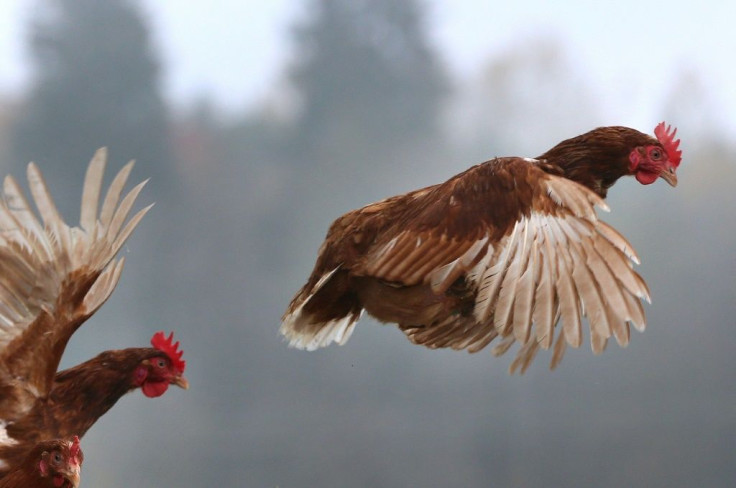 © Copyright IBTimes 2023. All rights reserved.