What Exactly Is Robinhood? Investment App In Crosshairs After GameStop Stock Controversy
To many people, Robin Hood is a character in English folklore who robbed from the rich and gave to the poor. But in modern parlance, Robinhood is an investment app, founded in 2013, that has brought Wall Street access to the masses.
Former Stanford University roommates Baiju Bhatt and Vladimir Tenev founded the online brokerage after spending two years on Wall Street, Robinhood's official website reads. In September, the company had a valuation of $11.7 billion. It has been viewed as one of Silicon Valley's biggest success stories during the pandemic.
Robinhood, which has a 4 out of 5 rating on NerdWallet, offers commission-free trading, a user-friendly mobile app and gives new customers free shares of stock. The company says, "We're on a mission to democratize finance for all."
But the burgeoning app hasn't been without some missteps.
The most recent controversy involved a rush on trading for GameStop Corp in late January. Robinhood and other major online brokerages took the extraordinary step of curbing trading on retail video game company. Brokerages also curbed the trading of AMC Entertainment Holdings.
Small investors on the social media platform Reddit drove up the price of the stocks by investing heavily to boost GameStop's stock price. That resulted in billions of dollars in losses for hedge funds that had shorted the company's stock.
The stock was trading for less than $20 a share at the start of the year. Fueled by small investors creating a flurry of activity, the stock rocketed to a high of $347.51 on Jan. 27.
There have been at least two lawsuits filed against Robinhood for the curb on trading.
Rep. Alexandria Ocasio-Cortez, D-N.Y., called the curbs "unacceptable." She also tweeted she would welcome a hearing of the House Financial Services Committee to discuss the dichotomy between hedge funds trading stocks at the same time retail users can't.
A virtual meeting of the committee scheduled for Feb. 18 has Tenev among a group of five asked to testify. That group includes the heads of Citadel and Melvin Capital Management, a pair of hedge fund firms. Also invited was the co-founder of Reddit, as well as Reddit user Keith Gill, who is credited with sparking the GameStop rally under his YouTube handle, "Roaring Kitty."
Tenev is reportedly staying at a hotel after death threats following the GameStop trading rally.
According to the New York Times, Robinhood's user base swelled to more than 13 million by May 2020. That was up more than 3 million from the previous year. The company likely benefited from the GameStop furor, with more than 600,000 downloads of the app the day after the frenzy led to restricted trading.
The GameStop rush forced the company to get $1 billion from investors because its cash position had been damaged by the high volume of trading.
The Federal Trade Commission fielded more than 100 complaints about Robinhood from Jan. 24 through Feb. 2, according to CNBC. Many complained about the trading limits. But more long-standing issues with the platform sparked complaints, such as a lack of support.
While a flurry of lawsuits filed in the wake of the trading curbs, it's likely Reddit is protected from liability under the controversial law known as Section 230. Robinhood, meanwhile, has a user agreement that states in part that the company "may at any time, in its sole discretion and without prior notice to Me, prohibit or restrict My ability to trade securities."
Robinhood also faces legal action from the parents of a young Illinois man who killed himself last year after believing he had lost $730,000 on the app.
"How was a 20-year-old with no income able to get assigned almost $1 million worth of leverage," Alexander Kearns asked in his suicide note, according to Forbes.
Despite the perceived problems, Robinhood continues to see capital investment. On Feb. 1, Bloomberg News reported that Ribbit Capital gave a cash infusion of $3.4 billion. In a post from Robinhood, it announced it also had financing from Iconiq Capital, Andreessen Horowitz, Sequoia Capital, Index Ventures and NEA.
"We're confident that Robinhood will emerge stronger through this phase of growth and unprecedented demand," Micky Malka, managing partner at Ribbit, told Bloomberg.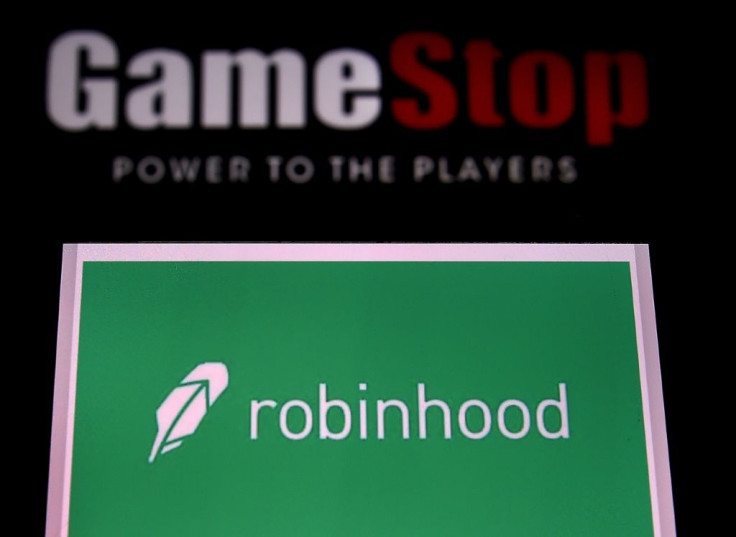 © Copyright IBTimes 2023. All rights reserved.