What John Cena's Losses To Dean Ambrose, AJ Styles Mean For WWE's Top Star At No Mercy 2016 & Beyond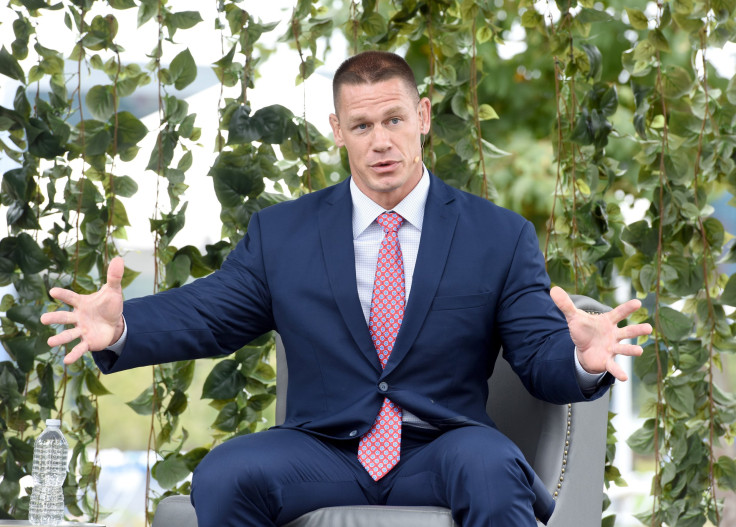 John Cena has been the face of WWE for over a decade, but his time as the company's top star is clearly coming to an end. Not only is Cena's schedule looking more and more like that of a part-time wrestler, but he's losing more matches than ever before.
In the main event on the Sept. 20 edition of "SmackDown Live," Cena was beaten clean by Dean Ambrose. It was reportedly the first time in seven years that Cena lost on the program without any cheating from his opponent, and it could signal what's to come for the 15-time world champion.
Losing a match without any kind of interference used to be a rare occurrence for Cena, happening maybe once a year at a pay-per-view. Between WrestleMania 28 (April 2012) and Elimination Chamber 2015 (May 2015), Cena suffered four clean losses, all coming on PPV. But since Hell in a Cell on Oct. 25, 2015, Cena has been defeated clean three times, losing to Alberto Del Rio, AJ Styles and now Ambrose in an 11-month span.
Cena has a chance for redemption when he faces Styles and Ambrose in a triple threat match for the WWE World Championship at No Mercy on Oct. 9, but Cena's losing ways are likely to continue. He's reportedly set to take a hiatus from WWE following the PPV, meaning there's little chance he's going to win the belt. Styles is the favorite heading into that match.
What's next for Cena as he likely takes a break from WWE on a losing streak?
For years, there's been speculation that Cena might turn heel. The wrestler has admitted that he was ready to do so when he feuded with The Rock a few years ago, but the plan was ultimately nixed. It's probably not a likelihood for Cena to end his run as a babyface, though his lack of success in the ring could set up a change in his character.
Even if he doesn't turn heel, Cena will no longer be WWE's top babyface on a weekly basis. Between injuries and filming TV shows and movies, Cena has spent more time away from WWE than he has spent with the company in the past year. As he enters into his 40s and pursues more opportunities outside of the wrestling world, that trend will likely continue.
Cena's absence will give other WWE superstars the opportunity to take his spot as the No.1 wrestler in the company. While Roman Reigns has long been pegged as Cena's unofficial replacement, it could be Seth Rollins that ultimately takes over as WWE's top babyface.
© Copyright IBTimes 2023. All rights reserved.