What Is Listeria? Unusual Bacteria Linked To Recalls Of Sabra Hummus, Blue Bell Ice Cream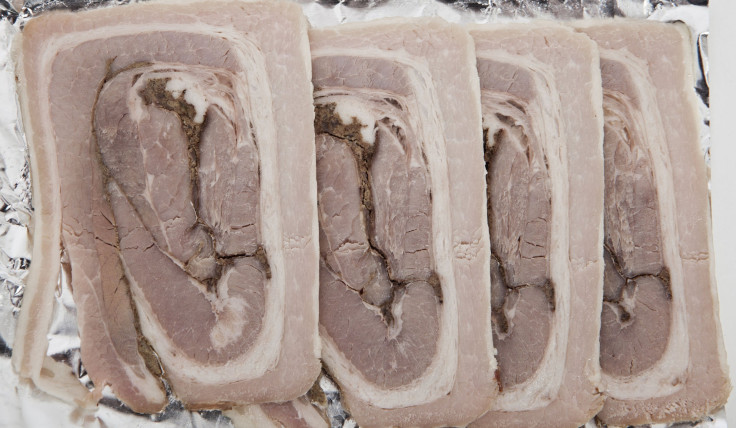 Lovers of certain brands of hummus and ice cream across the nation have been forced to cut back this week because of bacteria known as Listeria monocytogenes, which have been linked to recalls of Sabra classic hummus and multiple products from the ice cream maker Blue Bell. Eight people have been sickened by the bacteria so far.
Here's what you need to know about the germ -- and how to avoid it.
Found in soil, water and some livestock, listeria is a type of bacteria that causes serious infections in people with weakened immune systems. Pregnant women in particular face risks from the bacteria because it can cause miscarriages and stillbirths. Healthy people can also suffer from its symptoms, which include fever, a stiff neck, vomiting, weakness and occasionally diarrhea.
The germ is unusual because it has the ability to grow in cold temperatures, such as inside refrigerators, and must be killed through cooking and pasteurization, Foodsafety.gov says. The bacteria finds its way into humans through food, as it can survive in food processing plants. Common sources of the bacteria include ready-to-eat deli meats, meat spreads, raw milk, soft cheeses made with unpasteurized milk, refrigerated smoked seafood and raw sprouts.
On Thursday, Sabra Dipping announced a recall of about 30,000 cases of its classic hummus that might have been contaminated with the bacteria, although the company said the hummus had not yet caused any reported illnesses. In the past week, Blue Bell Creameries has recalled multiple ice cream products, including bars and pints of ice cream, that tested positive for the bacteria, and shut down a plant in Broken Arrow, Oklahoma, where some of those products had been made. The U.S. Food and Drug Administration is currently investigating.
Recalled ice cream products from Blue Bell and their specific code numbers can be found here, while detailed information about Sabra's recalled hummus is available here.
© Copyright IBTimes 2023. All rights reserved.