What Manchester United Boss Ralf Rangnick Told Paul Pogba Amid Midfielder's Exit Talks
KEY POINTS
Paul Pogba's contract is due to expire in the 2022 summer
He is currently sidelined with a hamstring injury
Pogba is expected to return to action next month
Manchester United's interim boss Ralf Rangnick has revealed details about Paul Pogba's current situation at Old Trafford.
Pogba's contract with Manchester United is due to expire at the end of the 2021-22 season and the midfielder has not signed an extension yet. While Pogba will be allowed to begin negotiations with foreign clubs from Jan. 1, Rangnick said the Frenchman's focus right now is to regain full fitness.
The 28-year-old midfielder suffered a hamstring injury while training with the French national team last month. Pogba has already missed seven matches and is expected to return to action only in January.
"I have spoken to Paul. On the day he came back from Dubai, we spoke in person. We also spoke over the phone when he was still in Dubai. Right now, it's about him getting fit again, getting training fit, not to say match fit. I think this will take, as far as I know, another couple of weeks and until then my full focus is on the players who are available and with whom I can play the next upcoming games," Rangnick said in the pre-match conference Sunday, according to Man Utd's official website.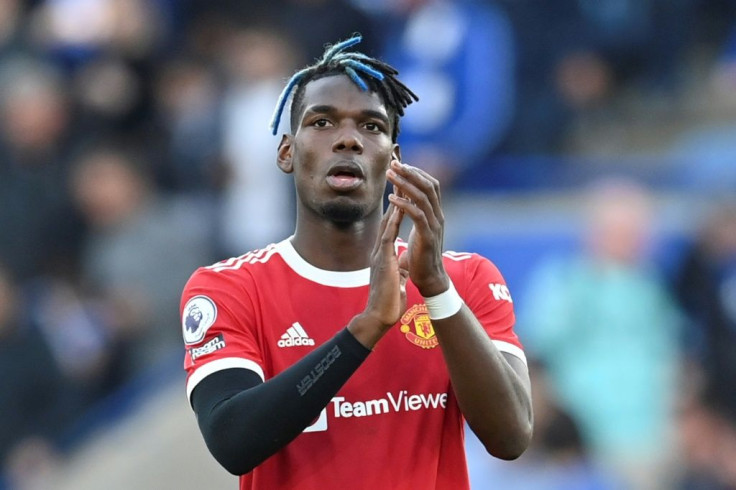 Manchester United have traveled to St. James and will lock horns with Newcastle United in the Premier League on Monday.
Rangnick has also confirmed that English forward Anthony Martial has informed the club that he wants to leave next summer.
While Martial has missed six games due to various injuries this season, he has sure fallen down in the pecking order at Manchester United. The 26-year-old forward, who is yet to reach his peak, has made only 10 appearances for the Red Devils in the ongoing campaign, across all competitions.
"Yes, we spoke yesterday at length and he [Martial] explained to me that he has been with Manchester United now for the last seven years and he feels that it might be the right time now for a change, to go somewhere else. I know this is in a way understandable and I could follow his thoughts but on the other hand it's also important to see the situation of the club," said Rangnick, referring to the COVID-19 situation.
"We have COVID times, we have three competitions in which we still have high ambitions and want to be as successful as we can be. And I told him, it [a move] should not only be in the interest of the player, it should also be in the interest of the club. So far as I know, there has been no offer from any other club. And as long as this is the case, he will stay," the German boss further added.
It was earlier reported that Atletico Madrid were planning to land Martial in an exchange deal.
Manchester United are currently placed seventh in the 2021-22 Premier League table but they have three games in hand. Their league games against Brentford and Brighton were earlier postponed due to COVID-19.
© Copyright IBTimes 2023. All rights reserved.