What Is Mucormycosis? Deadly 'Black Fungus' Infection Triggered By COVID Spikes In India
KEY POINTS
Six patients with Mucormycosis were admitted to a Delhi hospital over the last two days
A city in Gujarat too is witnessing a surge in cases
The infection has a high mortality rate if not treated early
It can also cause loss of eyesight and lead to the removal of nose and jaw bones
Doctors in at least two states in India, which is facing a devastating coronavirus second wave, are reporting a spike in a deadly fungal infection among coronavirus patients.
Hospitals in the Indian capital Delhi and the western state of Gujarat have reported a surge in Mucormycosis, also known as Black Fungus, in patients with COVID-19 or those who had recently recovered from it, the Hindustan Times reported.
Six patients admitted to Delhi's Sir Ganga Ram hospital over the last two days have developed the infection, and Gujarat has reported a sudden spike in cases, with no numbers available immediately.
Mucormycosis is a type of fungal infection with a very high mortality rate, reportedly killing nearly half of those infected if not treated early. Those infected with the fungus are also at risk of losing their eye sight or may have to get their facial bones removed if the infection spreads.
Here is what the CDC says of the fungus: "Mucormycosis (previously called zygomycosis) is a serious but rare fungal infection caused by a group of molds called mucormycetes. These molds live throughout the environment. Mucormycosis mainly affects people who have health problems or take medicines that lower the body's ability to fight germs and sickness. It most commonly affects the sinuses or the lungs after inhaling fungal spores from the air. It can also occur on the skin after a cut, burn, or other type of skin injury."
Dr Aparna Mahajan, an ENT consultant at the Fortis Hospital, told The Quint: "The fungus is freely present around us, but it needs a very specific kind of environment in someone's body for it to get an opportunity to cause an infection." She said the infection behaves somewhat like cancer but is deadlier. "Cancer would take at least a few months to have a lethal effect. This can lead to fatality within days or even hours."
India's recorded a grim global record of more than 414,000 infections and 3,915 deaths Thursday. The country's health system continues to remain stressed from a shortage of medical oxygen, ICU beds and other medical equipment amid a deluge of patients suffering from respiratory difficulties. The surge is being driven by a new variant of the virus, known as the B.1.617, with mutations that make is more infectious than most other strains.
"We are seeing a rise again in this dangerous fungal infection triggered by COVID-19. In the last two days, we have admitted six cases of Mucormycosis," Dr Manish Munjal, a senior ENT surgeon at the Sir Ganga Ram Hospital, said in a statement. "Last year, this deadly infection caused high mortality, with many patients suffering from the loss of eyesight and the removal of the nose and the jaw bone."
Early diagnosis is the key to prevent mortality. "Early clinical suspicion on symptoms such as nose obstruction, swelling in the eyes or cheeks and black crusts in the nose should immediately prompt a biopsy and start of antifungal therapy as early as possible," said Dr Munjal.
A few cases of Mucormycosis were reported in India at the end of last year. Of the nine cases reported in the cities of Ahmedabad, in Gujarat, and Bangalore in the southern state of Karnataka, four died and two lost their eyesight.
Doctors say those with uncontrolled diabetes and under heavy use of the steroid to survive COVID are the worst affected. Affected patients sometimes require 14-16 hours of surgery, adding to the work load of doctors and medical staff who are already spending a large part of their day treating COVID patients.
The rise in the fungus infection has caused a shortage of Amphotericin B, a key drug used in its treatment, in Gujarat. A relative of a person who had contracted Mucormycosis told The Times of India: "The patient has already been given 30 Amphotericin B injections and he needs to be given it for one more week. There is a severe shortage of the injection and it is being sold in the black market at Rs 5,000 ($67) when its actual price is Rs 2,800 ($38)."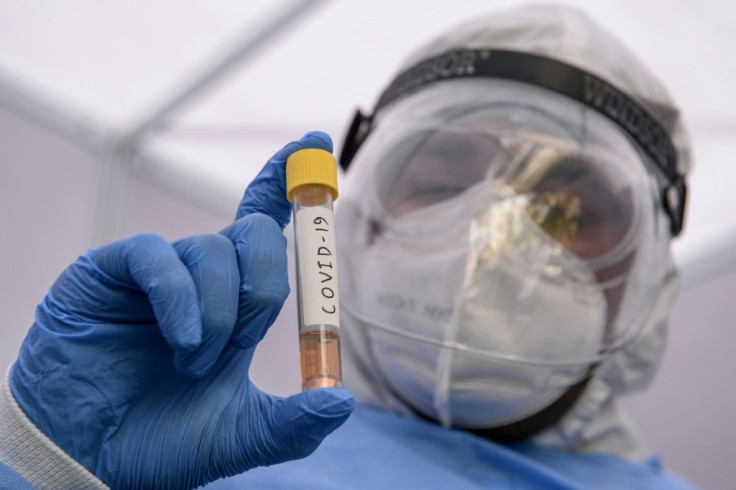 © Copyright IBTimes 2023. All rights reserved.