What Is Nuit Debout? Controversial French Labor Protest Movement Sees Police Crackdown In Paris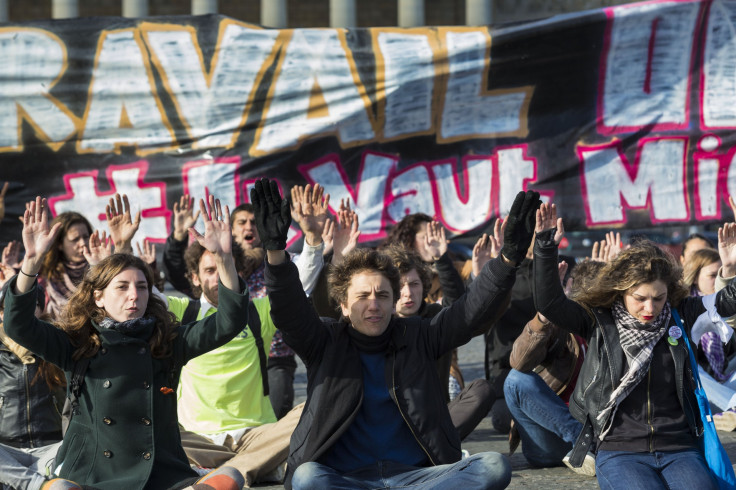 Called revolutionaries by some, lazy idealists by others and welfare abusers by still others, the so-called Nuit Debout protesters, who oppose a proposed change to the nation's labor laws, have maintained a visible presence in the Place de la République in Paris and in other city squares throughout France for many weeks now. No matter how the Nuit Debout protests are described — loosely translated as "Standing Up At Night" — the Paris police have reached a breaking point and issued orders Tuesday cracking down on alcohol use and noise.
No alcohol will be allowed in the square after 5 p.m. and no noise will be allowed after 10 p.m., effectively forcing the sometimes thousands of protesters to sit in silence or to leave the square. While the majority of the protesters are peaceful, a minority of "casseurs," translated literally as "breakers," have used the protests as an opportunity to start violence or attempt to loot stores.
The movement, which has been compared to Occupy Wall Street in the U.S., began in protest against the proposed Loi de Travail or the El Khomri Law, which aims to change France's substantial labor code. Part of the law aimed to make it easier to fire unwanted employees — something notoriously difficult with the strict labor code in France — which would in turn create vacancies that some of the nation's many unemployed youth could fill. The law also includes extending the 35-hour work week, an aspect of French life that has been enshrined since it was enacted several decades ago.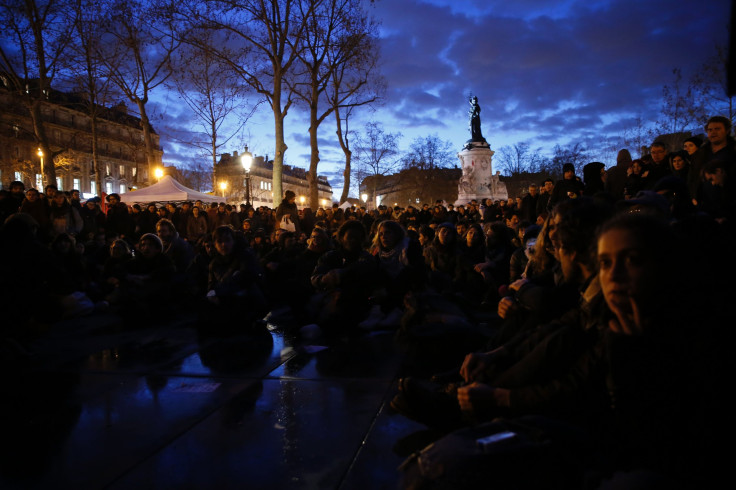 What was presented as small changes to an onerous labor code has become a rallying cry for people across France who accuse their left-wing government of being anything but progressive. In protests each night people come to Place de la République, the iconic square in Paris that has served as a place of organizing for centuries as well as a more recent memorial to the victims of terror attacks on both satirical magazine Charlie Hebdo in January 2015 and on bars, cafes and a concert hall in the surrounding neighborhood in November 2015.
Students, activists, former hippies and the unemployed have gathered each night in the square to discuss everything from the law itself to big banks to genetically modified vegetables. People can line up for their chance to speak, and the movement prides itself on being egalitarian, refusing to name any single leader. While some have dismissed the movement as frivolous, others say it is symbolically important to a nation with a long history of grassroots organizing.
"It's what makes me love France. There are loads of people here. It's not going to change things radically. But all these people are showing they love liberty," a 22 year-old computer software expert told the New York Times, as she stood on the sidelines of Place de la République in April.
© Copyright IBTimes 2023. All rights reserved.