What Time Does Super Bowl 2022 Start? Actual Kickoff Time, TV Pregame Schedule For Rams-Bengals
Because Super Bowl LVI will be the most-watched television event of 2022, it is an all-day TV affair. Several hours of pregame coverage Sunday will get viewers ready for the NFL championship game between the Los Angeles Rams and Cincinnati Bengals at SoFi Stadium in Inglewood, California.
What time does Super Bowl 2022 start? NBC's broadcast coverage of the game officially starts at 6:30 p.m. ET, but the contest will actually kick off a few minutes later because of the coin toss.
Recent Super Bowls have kicked off at around 6:35 p.m. and 6:36 p.m. ET. That should again be the case for this Super Bowl.
NBC's NFL content Sunday starts at 12 p.m. ET with "Road to the Super Bowl." The Super Bowl LVI Pregame Show starts at 1 p.m. ET on NBC, giving viewers five and a half hours of coverage before the Rams and Bengals even take the field.
Mickey Guyton is set to sing the national anthem. The country singer should finish her performance shortly before 6:30 p.m. ET.
Al Michaels and Cris Collinsworth are broadcasters in the booth. Michele Tafoya, Kathryn Tappen and Terry McAulay are also part of the broadcast team.
It marks the 11th time that Michaels is doing play-by-play for the Super Bowl. There's speculation that the legendary broadcaster will leave NBC for Amazon next season.
NFL games typically last around three hours, but the Super Bowl usually lasts much longer. Halftime is more than twice as long as the usual 12-minute halftime for an NFL game.
Last year's Super Bowl took 3 hours and 35 minutes to complete, even though the Tampa Bay Buccaneers defeated the Kansas City Chiefs 31-9 in a one-sided affair.
Three straight Super Bowls have been decided by double digits. It's been five years since the Super Bowl came down to the final play of the game.
Viewers can watch Super Bowl LVI live on NBC, Peacock, NBCSports.com or with the NBC Sports app.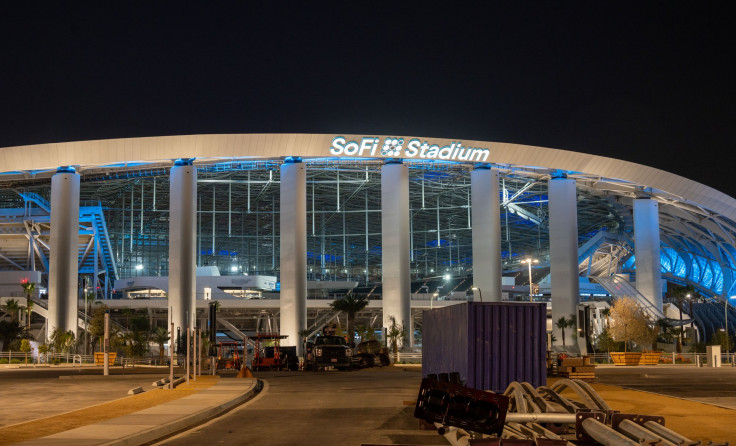 © Copyright IBTimes 2023. All rights reserved.