What Is Vaginal Mesh Implant? Post-Treatment Sepsis Kills Campaigner Against It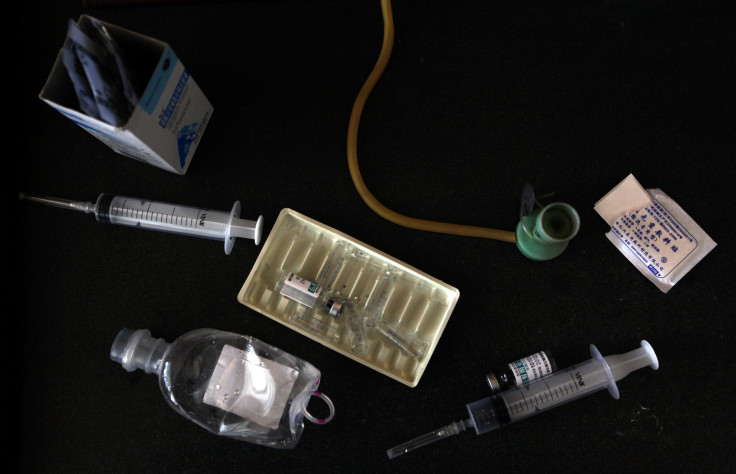 A Canadian woman has died reportedly from sepsis after a 4-year struggle with persistent infections stemming from her surgery where she received a pelvic mesh implants that led to painful complications, reports said Monday.
The 42-year-old Canadian woman's husband Tony confirmed her death after she set up a campaign to raise awareness of the dangers of mesh implants, which are used to treat organ prolapse and urinary incontinence, reports said.
Christina Lynn Brajcic, 42, had the mesh midurethral sling inserted in 2013 in order to treat stress incontinence after giving birth to her second child, the Sydney Morning Herald reported. She is believed to be the first woman to die from complications arising from the treatment.
Brajcic had already launched a lawsuit against Johnson & Johnson, the company which made her device, joining thousands of other Canadian and American women and 800 in the U.K., who were already involved in litigation against various mesh providers. She also campaigned against the providers by selling ribbons and t-shirts in order to raise awareness and funds for sufferers.
The plastic implants that are placed are said to be used in order to support organs such as the vagina, uterus, bowel, bladder or urethra which have prolapsed during childbirth or due to several other complications.
However, they can shrink, twist and cut through internal tissue and have already left many women in unbearable pain.
Brajcic's death comes just a week after the UK-based National Institute for Health and Care Excellence (NICE) recommended the vaginal mesh be banned as a routine treatment for prolapse.
Professor Carl Heneghan, an expert in medical device regulation, at the time said that it essentially amounted to a "backdoor-ban" — however, it had come too late to help the thousands of women whose lives have already been irreparably damaged, according to the Independent.
"Surgical mesh is a medical device that is used to provide extra support when repairing weakened or damaged tissue. Most surgical mesh devices are made from synthetic materials or animal tissue," as explained by Mayo Clinic.
Urogynaecological meshes, which are also often known as transvaginal meshes are used to treat stress incontinence, a condition, which can lead to women leaking from their bladder when doing impact activities such as running and jumping, or even sneezing or coughing.
This condition is said to be very common in women around the world after childbirth and at the menopause. The meshes are also offered as treatment to women suffering from pelvic organ prolapse, which can happen when pelvic floor muscles, tissue and ligaments that hold the organs in place get weak or damaged.
"A vaginal mesh is purely a synthetic net material used in the placement of a weak connective tissue or ligaments, suspending the vagina and uterus," consultant gynecologist and obstetrician Dr. Amed Ismail, from Queensway Gynecology Clinic, told the Huffington Post U.K.
The mesh is placed to provide permanent support to the weakened organs and to repair damaged tissue. The surgery can be performed through the abdomen (transabdominal) or it can also be done through the vagina (transvaginal).
According to Dr. Ismail, complications are usually caused by the mesh implant by eroding, breaking down into smaller pieces which potentially move.
"The vagina area being stitched up is a weak point of the vaginal wall," he said.
"The mesh can find its own way through this weak point and protrude outside the vagina." He added that women can be aware of the erosion when they feel discomfort during intercourse or if their partner can feel the mesh while having sex.
Women who experience such erosion would require another surgery in order to remove the mesh or get it fixed. Dr. Ismail claimed that around 10 percent of women who go through the treatment experience erosion of the vaginal mesh, the Huffington Post reported.
© Copyright IBTimes 2023. All rights reserved.