What's Happening In Romania? Protests Over Grindeanu's Corruption Decree Explained [PHOTOS]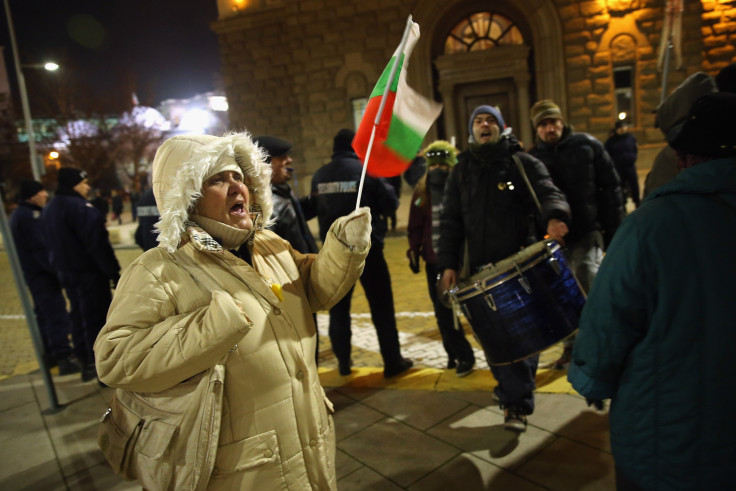 Hundreds of thousands of people have flooded the streets of Romania over the past week to protest politicians and laws they argue enable government corruption, vowing Sunday that "we won't give up" despite recent developments, Reuters reported.
The largest demonstration in Romanian history came just months after the Social Democrats swept the country's December elections. The party secured about 46 percent of the vote, and Sorin Grindeanu was chosen as prime minister. The party's chairman, Liviu Dragnea, was legally barred from the position because of an election fraud conviction.
Grindeanu got down to business last Tuesday. Without Parliament's blessing, he passed a decree aimed at decriminalizing abuse of power unless more than $47,000 is involved and stopping certain probes into existing corruption cases.
The decree was almost immediately controversial not only because of the way Grindeanu enacted it but also the message it sent to the public. Critics decried the law, which would benefit Dragnea and people like him, as a step back in government transparency and accountability in a country already sifting through more than 2,000 corruption cases, Bloomberg reported. Then they started to organize.
Up to a half a million people have turned out nationwide, blocking traffic, gathering in front of government buildings and clashing with police.
"The law protects a layer of ex-Communist politicians who kept stealing for years," software engineer Dorin Popa, 36, told the Associated Press. "The rule of law is kind of working, so the only thing they can do is change the law. They think the Romanian people are fools."
Grindeanu, who proposed the decree as a way to prevent overcrowding in jails, announced Sunday the law would be repealed. He told reporters that "Romania in this moment seems broken in two," and he wanted to prevent any further division, according to CNN.
But the protests continued, with activists calling for Grindeanu's resignation and Social Democrats refusing to step down. The future of the criminal code remained unclear as the uprising continued.
"The government has no reason to resign, it was legitimately elected," Reuters reported Dragnea said Monday. "As long as this tense state continues in Romania, no one has anything to gain."
© Copyright IBTimes 2023. All rights reserved.