What's Life Like For Syrian Refugees In France? Islamic State Threat A Reminder Of Violence Back Home
PARIS -- Majd Eid, 32, hoped no one recognized him as he walked through the Beirut airport around midnight that night in 2008. He had fled government persecution in Syria only to be tracked down once again in Lebanon by pro-regime forces who threatened to take him by force back home. As he boarded the plane traveling to Paris, he was unsure if he would one day be able to return home.
"I've been in Paris for a long time now, I feel Parisian – I even became officially French a couple years ago," he said Saturday, while sipping a cappuccino in a café near Place du Chatelet, in the heart of Paris. "My life is here now," he said.
When he was granted asylum in Paris in 2008, he thought he had finally escaped the fear and threats of his home country in Syria. Eid, like a growing number of Syrian refugees, has since made a life for himself in the capital city, learning French and eventually getting two master's degrees at universities in France to become a computer engineer. But after a spate of terror attacks against Paris Nov. 13 left 130 dead and several hundred more wounded, Eid began to fear that the old threats of his home country may return to him and his family, even thousands of miles from Syria.
"It's not exactly the same thing [as in Syria], but at the same time, I don't feel like I'm safe," he said.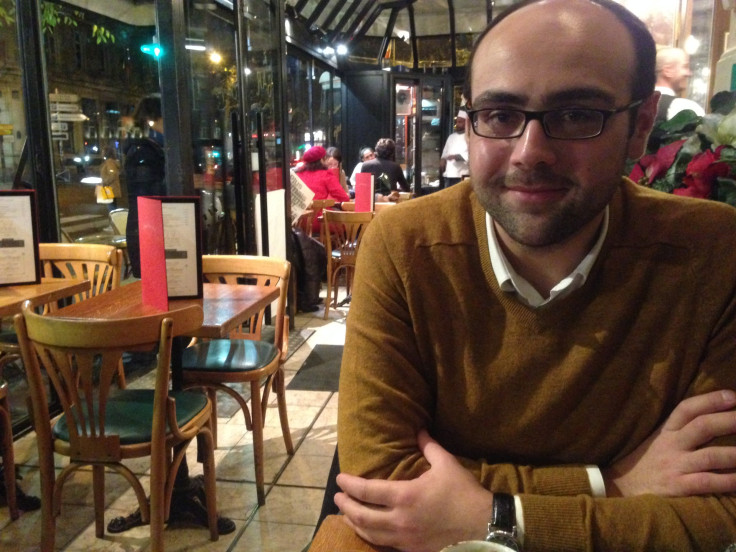 Born and raised in Aleppo, Eid left Syria several years before civil war broke out in 2011. President Bashar Assad's regime has ruled with an iron fist since he took office from his father in 2000. Syrians were hopeful that the young Bashar would usher in a new era for the country when it came to civil rights. He instead kept in line with his father's repressive regime, banning protests, imprisoning dissenters and growing ever more violent against his own people.
Eid's father, Abdulrazak Eid, was a well-known political activist, lobbying for social justice and democratic freedoms for the people of Syria from the time Majd was very young. He remembers being followed by the intelligence services since he was a young boy, knowing the regime watched his family. More than once his father ran to his school after receiving a fake call saying a member of the regime had kidnapped him.
By the time Eid arrived at the University of Aleppo, he had adopted many of his father's opposition views, starting activist groups with other students to demonstrate for social rights and organizing meetings without the permission of the government or the school.
The group held their first protest at the university courtyard in the spring of 2004. With signs in hand, around 100 students, including many women, marched into the courtyard. "We started to say 'here are the rights we want' -- like all protests -- and the security service arrived and started beating us up right away, without saying anything," Eid described. The regime's police beat the women, too, hitting them in the breasts and tearing off women's veils to degrade them. "They really wanted to launch an attack, to terrify the students," he said.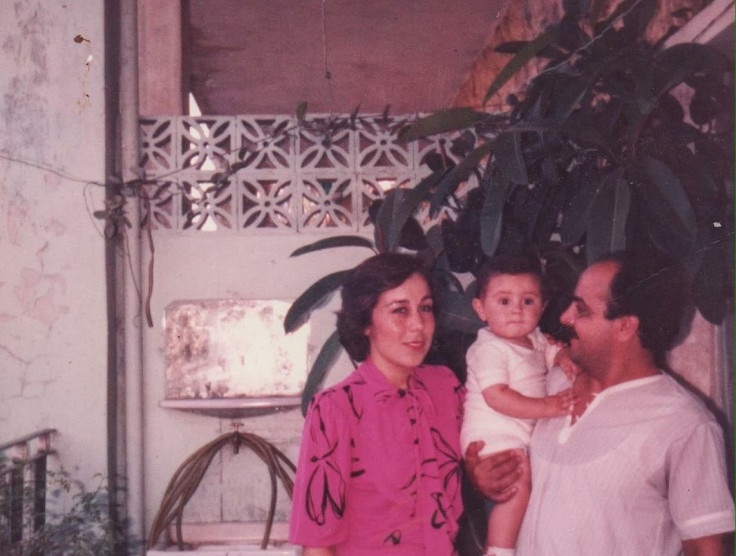 Several of his friends were imprisoned following the protest and he was kicked out of school, eventually fleeing to Lebanon to try to finish his studies. When Eid went to Lebanon, the rest of his family fled to France, where his father had completed his doctorate as a young man. His father had become more and more detested by the regime for speaking out against its policies, and was threatened and banned from working. In France, they were granted political asylum.
As Eid was settling into Beirut, finishing a master's degree in computer science, the Assad regime caught up with him, by way of the Lebanese-based militant group Hezbollah, a sworn ally of the Syrian government. "Your father thinks that now he is in France, he is free to say whatever he wants," Eid recalled the men from Hezbollah warning him, "but we can put you in a car at any time and send you back to Syria."
With only a couple months left to finish his degree, Eid decided he needed to flee again, this time to France. Given his background in computer science, a highly sought-after skill in most European countries, it was not difficult for Eid to get a student visa. The harder part, however, was escaping the country without attracting the watchful eye of Hezbollah, which patrols the streets of Beirut.
At the Beirut airport, there are two shifts, according to Eid: a Hezbollah shift and a shift by another political group in the city. "I needed to make sure exactly when Hezbollah's shift was," explained Eid, who figured out their schedules using political connections.
He wasn't scared as he walked through the airport that night, waiting to see if anyone recognized him. The tension was normal by then. "We lived like that, it was the same in Syria, you know: 'Big Brother is watching you,'" he said, adding, "Since I was a kid it was like that."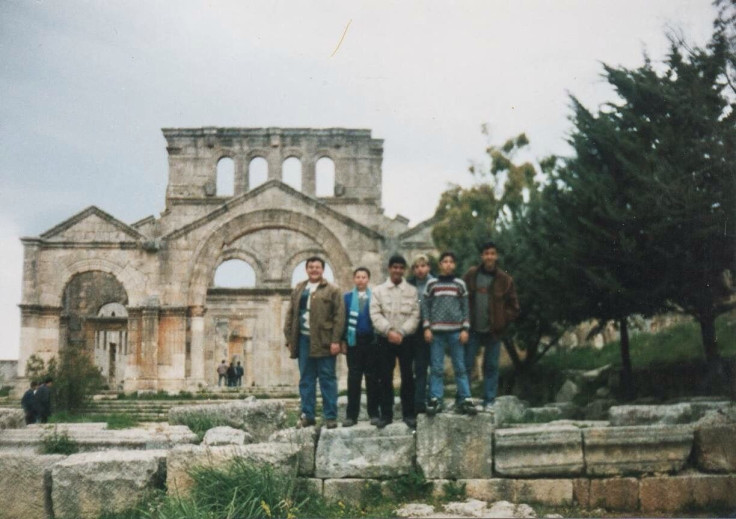 In the nearly eight years since he moved to Paris, Eid has become a success story for integration into French culture: he speaks the language fluently, he works at a job in a computer engineering consulting firm and he just bought his first apartment. He goes out every Friday with friends to watch movies or pass time in cafés. He craves confit de canard, a typical French dish made of duck rubbed with herbs and thyme, slowly cooked in the oven.
"I understand how these people live," said Eid, adding "that's why when I heard about the attacks, it wasn't just that they were targeting French people; they were targeting the Parisian way of life, the city itself." Eid was out of the country at the time of the attacks, on vacation in Dubai, but the assault shocked him nonetheless. He received dozens of texts from friends back in Paris who knew he enjoyed going out on Friday nights and wanted to make sure he was okay.
Like most Parisians, he has tried to return to his daily routine since the attacks. He still goes to work at his office in central Paris near the Champs Elysées; he eats lunch with his colleagues and he sees his friends every Friday night. "But now my habits of daily life have become dangerous," he noted.
Whether it's his successful integration into the city or his Western clothes, no one has acted with suspicion or hatred toward Eid because of his Middle Eastern heritage. "I've never had the feeling that someone hated me because of what happened," he said.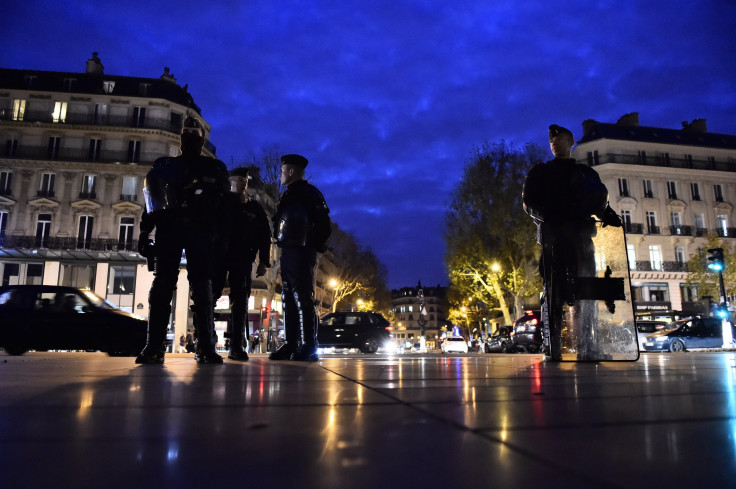 He said his case was different from Syrians who had arrived more recently, many of whom he feared would be suspected of having Islamic State allegiances or being suicide bombers. They would also have a harder time integrating, according to Eid, since the sheer number of people arriving would mean a lack of personal care and attention from government services.
Hundreds of thousands of asylum-seekers have arrived in Europe since January, with well over half of them fleeing an escalating civil conflict in Syria. Europe has struggled to come up with a unified response to the refugee crisis, and in the days following the Nov. 13 attacks in Paris, some leaders and citizens in France grew more suspicious of the refugees, fearing they were militants in disguise.
Looking to the future, Eid said he hoped that the people of Paris would treat new Syrian refugees with respect instead of suspicion, acknowledging the violence they have escaped. "Refugees aren't dangerous, because these are people who left behind death to live," he said. "So they are not going to come here to die."
© Copyright IBTimes 2023. All rights reserved.
FOLLOW MORE IBT NEWS ON THE BELOW CHANNELS