When Does The 2019 NFL Preseason Start? Denver Broncos, Atlanta Falcons Begin Football Schedule
The last NFL game was played five and a half months ago, but that won't be the case for much longer. The preseason is just around the corner with the 2019 Hall of Fame Game coming up in a little over a week.
The Denver Broncos and Atlanta Falcons will meet on Thursday, Aug. 1 at Tom Benson Hall of Fame Stadium in Canton, Ohio. The game starts at 8 p.m. EDT, two days before this year's class is enshrined into the Pro Football Hall of Fame.
Only Denver and Atlanta will be in action next week. Week 1 of the 2019 preseason starts on Thursday, Aug. 8 with 11 NFL games. The Broncos and Falcons will both play that night. They are the only two teams scheduled to play five preseason games instead of four.
Because they are playing a week earlier than everyone else, Denver and Atlanta are unlikely to play their most important players in the Hall of Fame Game. When the Baltimore Ravens beat the Chicago Bears 17-16 in last year's Hall of Fame Game, the likes of Mitchell Trubisky, Joe Flacco and Jordan Howard all watched from the sidelines.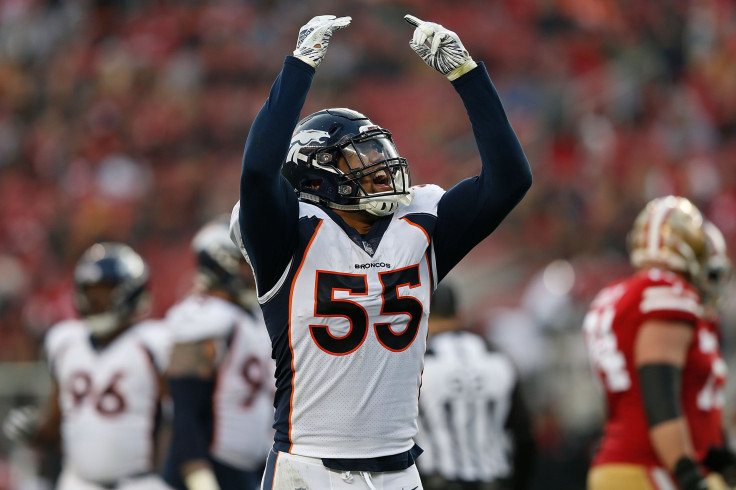 It's been six years since any team scored more than 20 points in the Hall of Fame Game. The Washington Redskins in 2008 are the only team in the last 16 years to hit the 30-point mark in the annual contest.
Flacco will likely sit on the bench in the Hall of Fame Game for the second straight year. He was traded from Baltimore to Denver in the offseason, set to take over as the starting quarterback for a Broncos' team that went 6-10 in 2018.
Quarterback Drew Lock could make his NFL debut in the contest. Denver took him in the second round of April's NFL Draft.
Lamar Jackson threw 10 passes in last year's Hall of Fame Game before eventually replacing Flacco as the Ravens' starting quarterback a few months later.
The Falcons finished a disappointing 7-9 last season. Atlanta had a losing record for the first time since 2014.
The 2019 NFL regular season begins Thursday, Sept. 5 when the Bears host the Green Bay Packers.
© Copyright IBTimes 2023. All rights reserved.