When Soda Taxes Fail: Coca-Cola, Pepsi Spent $100M Against Public Health Initiatives, New Analysis Shows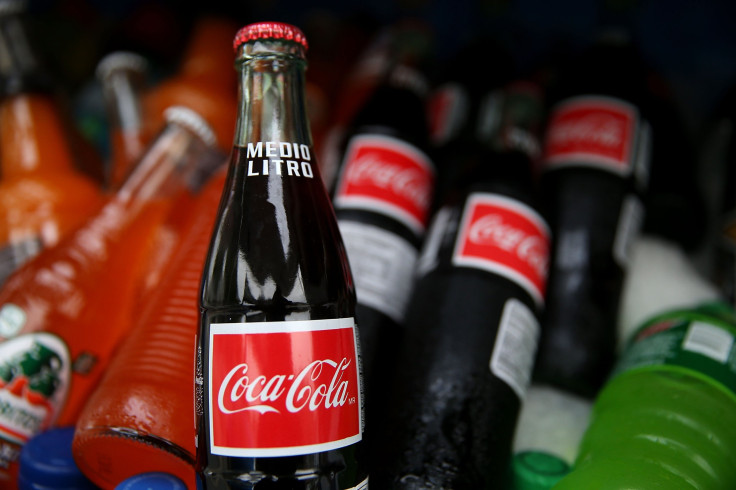 The soda industry -- including Coca-Cola, PepsiCo and the American Beverage Association -- has spent at least $106 million on lobbying and advertisements in the past six years to kill local, state and federal public health initiatives, reveals an analysis released Tuesday by the Center for Science in the Public Interest. Actual spending was probably much higher than $106 million, given the fact that not all disclosure reports were available, the center said in a statement.
"Like the tobacco industry before it, the soda industry is spending heavily and spending strategically and has mostly been successful at blocking federal, state, and local public health measures aimed at reducing soda-related disease," said Jim O'Hara, director of health promotion policy for the center, which is based in Washington, D.C.
But as citizens and public officials continue to devise initiatives to reduce the consumption and availability of heavily sugared beverages, the soda industry's success may not last. "It's unclear whether the industry will be able to preserve its winning streak when it has to fend off a greater number of soda-tax or warning-label proposals simultaneously," O'Hara added.
In recent years, taxes on sugary drinks and soda have been proposed in cities such as Chicago, San Francisco, and Berkeley, California, as well as the states of Vermont, Washington and New York. In Washington state, the soda industry spent $16.7 million to defeat an initiative to tax sugary drinks there. In New York state, from 2009 to 2015, Big Soda spent $15.2 million against measures that would have taxed soda and limited serving sizes to 16 ounces. In California, companies failed to beat back a measure in Berkeley to tax soda, but they succeeded in San Francisco. In July, a Chicago alderman revived a proposal to impose a tax on soda and sugary drinks. The measure failed three years ago, thanks in part to counterspending by Coca-Cola.
Coca-Cola's funding efforts to divert attention away from the harmful effects of sugar-laden drinks, which are a major culprit in the U.S.'s ongoing obesity epidemic, have been in the spotlight recently, after the New York Times revealed how the company had been funding scientific research that supports exercise, rather than diet, as the best way to lose weight. The company has donated millions to the Global Energy Balance Network and its projects, which counter the idea that fast food and sugary drinks are to blame for an obesity crisis in the United States. One of every six children and adolescents in the country is obese, according to the U.S. Centers for Disease Control and Prevention.
"Coca-Cola's sales are slipping, and there's this huge political and public backlash against soda, with every major city trying to do something to curb consumption," Michele Simon, a public health lawyer, told the Times. "This is a direct response to the ways that the company is losing. They're desperate to stop the bleeding."
© Copyright IBTimes 2023. All rights reserved.