When Will The NBA Suspension End? Coronavirus Pandemic Stops 2020 Season For At Least A Month
The 2019-2020 NBA season was suspended Wednesday night when Utah Jazz center Rudy Gobert tested positive for COVID-19, also known as the coronavirus. With so much uncertainty surrounding the pandemic, it's unknown if or when play will resume.
Around 20% of the 82-game regular season has yet to be played. The playoffs were set to start on April 18. The 2020 NBA Finals had been scheduled to begin on June 4 with a possible Game 7 to be played on June 21.
"The NBA announced that a player on the Utah Jazz has preliminarily tested positive for COVID-19. The test result was reported shortly prior to the tip-off of Wednesday's game between the Jazz and Oklahoma City Thunder at Chesapeake Energy Arena. At that time, Wednesday's game was canceled. The affected player was not in the arena," read a statement from the league.
"The NBA is suspending game play following the conclusion of Wednesday's schedule of games until further notice. The NBA will use this hiatus to determine next steps for moving forward in regard to the coronavirus pandemic."
Utah guard Donovan Mitchell later tested positive for the coronavirus. Every other Jazz player reportedly tested negative.
The Jazz played the Cleveland Cavaliers, New York Knicks, Boston Celtics, Detroit Pistons and Toronto Raptors over the past 10 days. Players from each of those teams have been told to self-quarantine, according to ESPN.
The league informed teams Thursday that that season would be suspended for at least 30 days. According to Bleacher Report's Howard Beck, a team executive put the odds of the season eventually resuming at 90%.
Dallas Mavericks owner Mark Cuban has suggested that a portion of the remaining regular-season games could be played in a couple of months with the playoffs concluding in the middle of the summer.
"Hopefully this virus runs its course over the next 60 days or so and then at that point, we can start making decisions about: Does the NBA play games, what our schedule looks like, how we progress from there?" Cuban said on ESPN's "Get Up" Thursday morning.
"I can easily see us playing the last seven to 10 games of the regular season to get everybody back on course and going right into the playoffs and going into July, if not August."
The NHL has also suspended its season. MLB has suspended operations during spring training.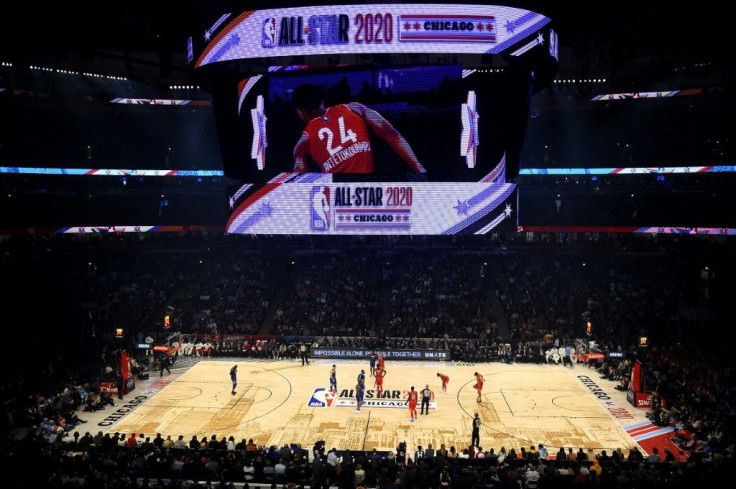 © Copyright IBTimes 2023. All rights reserved.
FOLLOW MORE IBT NEWS ON THE BELOW CHANNELS