Where Is Burundi's Robotics Team? 6 Teens Still Missing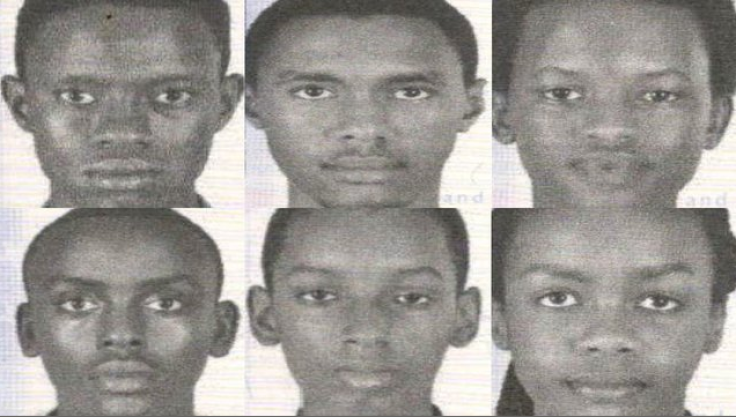 Six members of a robotics team from Burundi, Africa remained missing Monday after vanishing from an international competition in Washington, D.C. last week. The teenagers were last seen Tuesday evening at the competition's closing ceremonies.
Police said two of the teens, identified as Audrey Mwamikazi, 17, and Don Charu Ingabire, 16, were in Canada. No further details were released regarding their exact whereabouts. The remaining four teens, Richard Irakoze, 18, Kevin Sabumukiza, 17, Nice Munezero, 17, and Aristide Irambona, 18, were still missing.
Read: Six Members Of Burundi's Robotics Team Vanish After International Competition
"There has been no further update at this time," police told USA Today in a statement Sunday. "The investigation remains open."
The teens likely had the help of their families when they hatched a plan to stay in the United States or Canada, the team's mentor, Canesius Bindaba, told reporters. When Bindaba reached out to their families after they went missing, he was suspicious of their response. The kids' family members told him to relax and that everything would be okay, Bindaba told the Washington Post.
Bindaba first noticed the kids were missing Tuesday night, when he checked their dorm rooms and found that all of their belongings were gone and they had left their keys behind.
"There were indications that the students' absence may have been self-initiated," the competition's organizers, FIRST Global, said in a statement at the time.
And Bindaba said, looking back, there may have been signs that they were plotting their escape from the time they set foot in the U.S. He said the teens seemed nervous when they first arrived.
"Before, I thought they were acting a bit strangely," he told the Washington Post. "I thought maybe it was their first time to be there, to see the big buildings that we don't have."
Citizens fleeing Burundi is not unheard of or even uncommon. A violent, chaotic political situation in the country has made life volatile for even ordinary residents. The U.S. government issued a warning in June cautioning citizens against traveling to Burundi due to violence and civil unrest. Human rights groups have also condemned the situation in Burundi, citing abundant death, rape and torture. More than 325,000 people have fled Burundi since 2015, according to Human Rights Watch.
Bindaba, however, expressed dismay that the students would leave their home. The point of the robotics competition, he said, was to get young people in Burundi interested in science and engineering. Should they choose not to go home, they won't have the opportunity to bring their achievements back to Burundi and inspire others.
"For me, they were some kind of hope for the future of this project in Burundi," said Bindaba. "It's an opportunity for my entire country."
© Copyright IBTimes 2023. All rights reserved.