Where To Buy 2014 World Cup Jerseys, Merchandise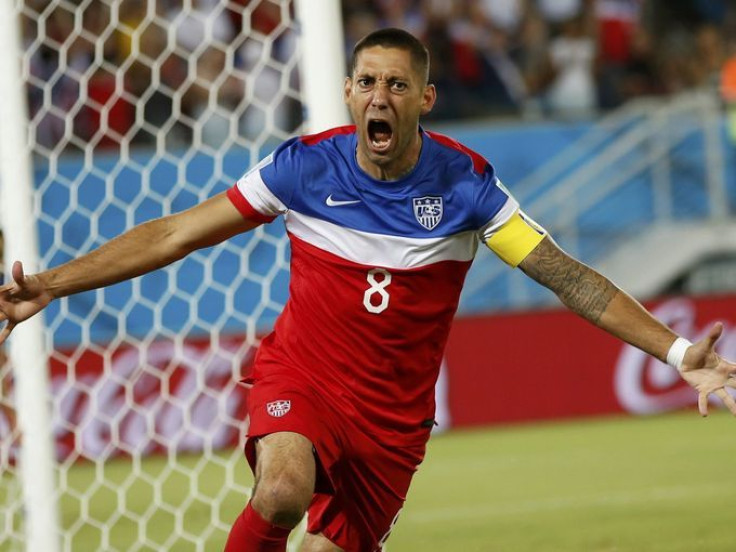 Many Americans were thrilled when the U.S. Soccer team beat Ghana 2-1 in the 2014 World Cup Brazil on Monday night. The excitement naturally made many interested in purchasing some World Cup gear to support their team.
Forward Clint Dempsey became a household name with his now-famous 30-second goal. It made the top five fastest World Cup goals of all time, and was the speediest goal ever scored by a U.S. team.
John Brooks became a noteworthy player after the 21-year-old defender, who has never lived in the U.S., scored the winning goal on Monday night. "I told some teammates that I dreamed that I scored in the 80th minute and we won the game," Brooks told the Associated Press. "And now it was the 86th minute, and we won."
If you want a little piece of the game, there are plenty of places on the Internet to purchase U.S. World Cup merchandise. 2014 FIFA World Cup Brazil jerseys can be found on Soccer.com, which of course features the jerseys of players like Dempsey and Brooks. Prices range from about $100 to $179.99.
For those who want to support their country's team but spend a little less, T-shirts and sweatshirts for men and women can be purchased through WorldSoccerShop.com. Their prices generally range from $29.99 for T-shirts to $49.99 for sweatshirts.
Follow me on Twitter @mariamzarella
© Copyright IBTimes 2023. All rights reserved.