Where Is Josiah Duggar's Ex-Girlfriend Marjorie Jackson Now?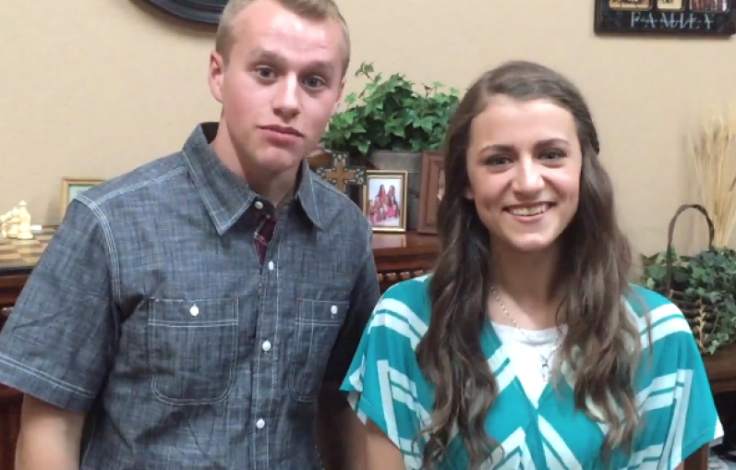 Josiah Duggar announced his second official courtship on Tuesday, revealing in a video for TLC that he is dating Lauren Swanson, an 18-year-old from Georgia. His announcement comes two years after splitting from his first official relationship with Marjorie Jackson.
On the heels of Josiah's courtship announcement, "Counting On" fans may be wondering where Josiah's ex-girlfriend is today after their public split in 2015.
While Marjorie never played a big role on "Counting On," or the family's prior TLC series "19 Kids and Counting," she is in the public eye. The 20-year-old frequently updates her Instagram page, where she describes herself as a speaker, artist and author.
Marjorie doesn't have just one title to her name -- she's released two books in her lifetime with her most recent being "Devoted: A Girls 31-Day Guide to Good Living With a Great God." Her first book, "The Greatest Book You've Never Read: Why the Bible Is Not Only Exciting, But It Will Change Your Life," debuted in 2013 and she already has a third in the works. "The Devoted Life," a creative devotional journal, is due to arrive in stores this December.
Next up for Marjorie will be an appearance at the 10th annual NWA Beautiful Girls Retreat in February.
"I am so excited that the theme this year is brave because I think fear is something that we all struggle with at some point in our lives," Marjorie said of the event in an Instagram post on Monday. "It's so important to be equipped with what the word of God says and how to deal with those things in a God-honoring way. Sometimes we have trouble trusting God. Sometimes life can be scary...He is the one that truly makes us brave."
When Marjorie's not busy taking on the publishing world and speaking engagements, it appears she's very devoted to her family and loved ones. Her Instagram page is flooded with images of her spending time with her siblings and friends.
Josiah and Marjorie first announced their courtship in May 2015. After having multiple public and chaperoned dates, the two called off their courtship just three months later. Josiah went on to hint they may get back together during a 2016 interview but he's since moved on to Lauren Swanson, who fans will meet on upcoming episodes of TLC's "Counting On."
© Copyright IBTimes 2023. All rights reserved.