Where Is Kim Jong Un? Amid Rumors Of Death Or Vegetative State, Satellites Used To Track North Korean Leader
Speculation surrounding North Korean leader Kim Jong Un continues to mount, as reports of his poor health have led to rumors that he has either died or been left in a vegetative state. As the nation's notorious secrecy has made it difficult to confirm what has or has not happened, some groups have turned to satellites to try and make sense of the situation in North Korea.
According to a report released Saturday from 38 North, a project dedicated to monitoring the secretive nation using satellite imagery, a train belonging to the Kim family was present in Wonsan, a port town on the eastern coast of North Korea, from April 21 and April 23. While this information does not provide confirmation about Kim's health or whereabouts, it does provide evidence to the theory that he is being held at an "elite area" in that region.
Following up on 38 North's report, Reuters was unable to independently confirm that the train was, in fact, the one owned by Kim, or that he is or was being held in Wonsan.
Kim's well-being first came under question when he was absent from the Day of the Sun on April 15, an important celebration of his grandfather, Kim Il Sung's birthday, which one expert on the country told the New York Times is "the closest thing to blasphemy in the North." State-run media has been notably silent on the leader, last reporting his whereabouts on April 11 when he attended a government meeting.
Japanese magazine Shukan Gendai claimed that Kim underwent heart surgery after collapsing during a visit to a rural area. The report was unreliable, citing an unnamed source, and did not specify the rural area.
Kim, who ascended to power after the death of his father, Kim Jong Il, in 2011, last disappeared from the public eye in 2014. After not being seen for several weeks, he reemerged with a cane. His ongoing health problems have reportedly stemmed from obesity, exhaustion due to his high-pressure position, and a heavy smoking habit.
Recent reports on Kim's status have been unclear or contradictory. CNN cited U.S. officials monitoring the situation who said the leader was in "grave danger." Reuters, citing South Korean government sources, later disputed this claim and reports on Sunday cited South Korean intelligence that claimed Kim was "alive and well."
While U.S. officials have mostly avoided public comment and speculation about Kim's health, National security adviser Robert O'Brien said on Tuesday that the Trump administration was "keeping a close eye" on reports. But on Saturday, Republican Sen. Lindsey Graham of South Carolina, a key member of the Senate Foreign Relations Committee, cast doubt about Kim's health in an interview with Fox News.
"It's a closed society. I haven't heard anything directly, but I'll be shocked if he's not dead or in some incapacitated state because you don't let rumors like this go forever or go unanswered in a closed society which is really a cult, not a country, called North Korea," Graham said.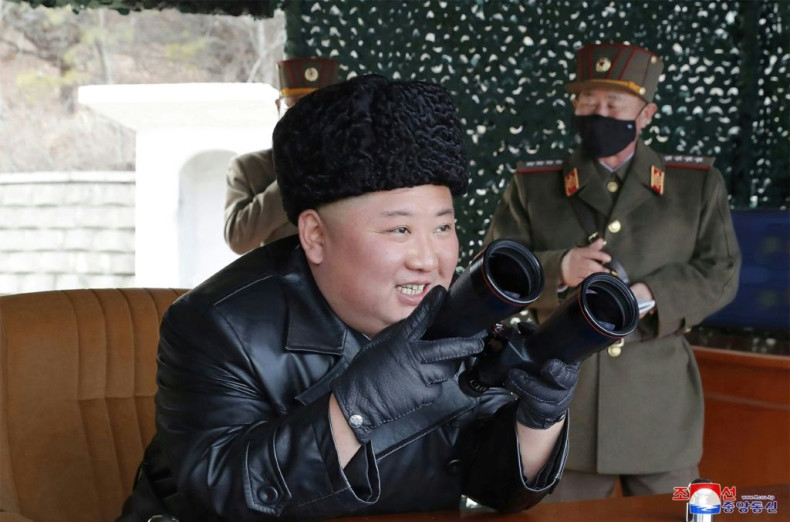 © Copyright IBTimes 2022. All rights reserved.