Where's Kim Jong Un As North, South Korea Launch Talks?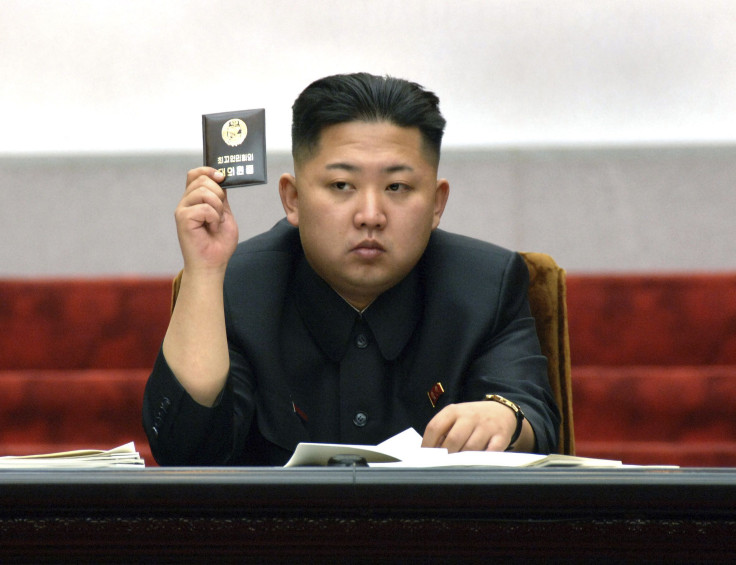 Supreme Leader Kim Jong Un of North Korea has been noticeably absent as South Korea and North Korea have launched talks to improve relations between the two countries. South Korean President Park Geun-hye said Monday the neighboring nations should talk regularly and improve trade relations amid persistent rumors about Kim's health. He hasn't been seen in public in weeks.
Vice Marshal Hwang Pyong So, political overseer of Kim's 1.2 million troops, made a surprise visit to South Korea Saturday and more high-level talks between both sides are expected to take place over the next few months. Hwang is the highest-ranking official to travel to South Korea since 2009, according to Bloomberg.
Park said the visit was a sign that both sides were serious about improving relations. "We should make efforts to ensure that the high-level contact will lay the groundwork for peaceful reunification by holding regular, not just one-time, discussions," she said at a meeting of her senior aides, according to the Wall Street Journal.
Relations between the countries have been strained in the past, particularly regarding North Korea's nuclear arms development. Under Kim's leadership, North Korea has conducted at least three nuclear tests since 2001, when he took power after the death of his father, Kim Jong Il.
North Korean state television said last month Kim was experiencing "discomfort" in his body, while others have speculated that he's suffering from gout or recovering from ankle surgery. There have also been reports that Kim's younger sister, Kim Yo Jong, is now in charge of North Korea, or that the country is the midst of a military coup.
Other possibilities include a purging of North Korean leaders, according to the U.K. Telegraph. Jang Song Thaek, Kim's uncle, was executed in December for allegedly being a traitor. A Hong Kong-based, pro-Chinese newspaper claimed he was eaten alive by 120 dogs.
© Copyright IBTimes 2022. All rights reserved.
FOLLOW MORE IBT NEWS ON THE BELOW CHANNELS