Which Diet Supplements Are Dangerous? A List Of The Common Weight Loss, Workout Products That Contain Amphetamine-Like Substance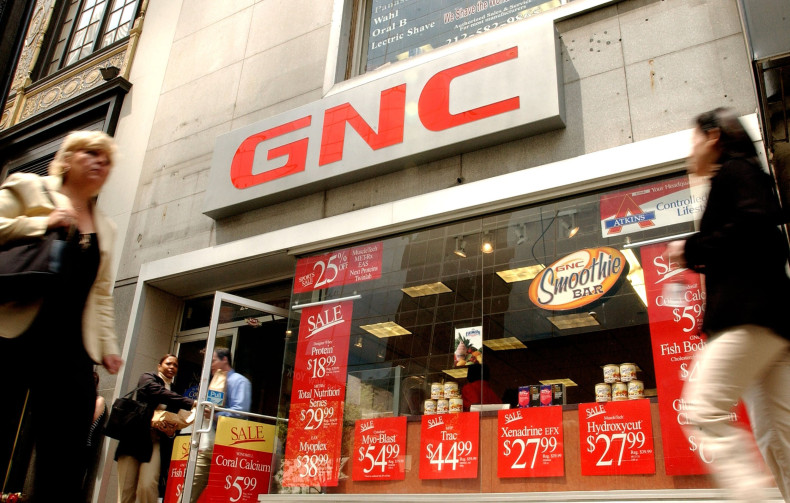 Eleven popular weight loss and exercise supplements contain a potentially dangerous chemical that is highly similar to amphetamines, researchers have discovered. Although the U.S. Food and Drug Administration documented the chemical in several of these supplements two years ago, their names have not been made public until now.
In a study published Tuesday in the journal Drug Testing and Analysis, researchers found a chemical, BMPEA, in 11 popular supplements, some of which can be found at ordinary retailers like Vitamin Shoppe and sites like Amazon. Ingredients listed on all of those supplements included "acacia rigidula," the lead author of the study, Dr. Pieter Cohen, told the New York Times, adding that companies that make these supplements will often conceal the chemicals by putting plants' names on labels instead.
The chemical, BMPEA, has been described in a public health alert by the Canadian government as potentially leading to "serious cardiovascular complications (including stroke) at high doses; suppress sleep and appetite, and be addictive." Below is a list of the supplements that Cohen and his team found to have BMPEA and which could be dangerous:
1. JetFuel T-300 (31 mg of BMPEA per pill). This was listed as "Item not available" on Vitamin Shoppe's website Wednesday afternoon.
2. Fastin-XR (27 mg)
3. Yellow Scorpion (23 mg). Sold online, this supplement is marketed as a fat burner.
4. Black Widow (19 mg). This one is also found to have the chemical DMAA, which the FDA says can lead to heart attacks, shortness of breath or other health problems.
5. Lipodrene Hardcore (10 mg). This is marketed as an aid for weight loss by providing blasts of energy.
6. Aro Black Series Burn (9 mg). Some online retailers describe it as being herbal because it supposedly contains green tea.
7. Dexaprine XR (6 mg)
8. Lipodrene Xtreme (3 mg). The label describes it as a "revolutionary" diet pill.
9. MX-LS7 (3 mg). This has been sold on Groupon. More than 630 bottles of 60 pills each were purchased.
10. JetFuel Superburn (3 gm). "This stuff made me feel like a furnace inside one," wrote one reviewer on Bodybuilding.com.
11. Stimerex-ES (1 mg). The website for this product promises "maximum strength" and "extreme energy."
© Copyright IBTimes 2022. All rights reserved.