White Supremacist Colony: Neo-Nazi Paul Craig Cobb Wants To Turn Small N.D. Town Into All-White Haven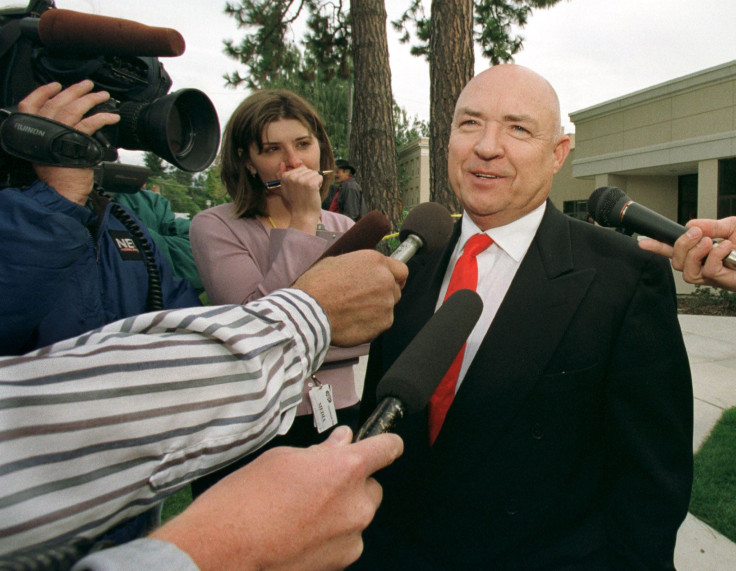 A resident of a sleepy North Dakota town has plans that extend far beyond organizing swap meets. According to CNN, Paul Craig Cobb, 61, a notorious white supremacist aka Craig Paul Cobb, has been buying property in Leith, N.D., 70 miles southwest of Bismarck, in an effort to transform the small community into a place for like-minded individuals.
The Southern Poverty Law Center, or SPLC, reported Cobb began buying property in the town in April of last year. "I didn't have a clue who the guy was until he showed up," Leith Mayor Ryan Schock said. "All I know is he bought that house sight unseen, $5,000 cash, and had no idea what it looked like, where it was, other than he knew the directions to get to Leith."
According to SPLC, Cobb has purchased a dozen different properties in Leith, which has a population of 16. He lives in a two-story house without running water.
Cobb first announced his plans to create an all-white town on the Vanguard News Network, or VNN, a white-supremacist forum, SPLC reported. "Been waiting quite a few months to spring this. Now is the time," Cobb wrote last year. "There is water, electricity, satellite internet via Hughes at $50 per month, satellite TV from at least 3 companies, trailers, 5th wheels, campers legal, car [insurance] as little as $141 for 6 months and most importantly -- a surfeit of very good paying jobs in two different cities within normal commutable distances."
Cobb's idea appears to be gaining traction in the white-supremacist movement. As SPLC noted, Cobb sold property in Leith to Tom Metzger, former grand wizard of the Ku Klux Klan and founder of the White Aryan Resistance, in June of last year. Soon afterward, Alex Linder, who runs the VNN forum, bought property. Cobb also donated buildings in Leith to the National Socialist Movement, SPLC reported.
Residents in Leith are unhappy about Cobb's plans to create a white-supremacist colony in their town. Bobby Harper, Leith's only black resident, told CNN that Leith is a place where "everybody got along, we basically could leave our doors unlocked, and there was no fear that nobody wanting to harm us."
Harper and Leith's other residents say that all changed with Cobb's arrival. "If he can't love his fellow man, then we ask God to help him with something," Harper told CNN. "Because I'm not very happy, and the people in this town aren't very happy."
However, Cobb said he isn't going anywhere. "I only need 17 people," he said, according to the Associated Press. "You have to have a majority to win an election. If we get 22, we've got a landslide."
According to SPLC, Cobb is wanted by the Royal Canadian Mounted Police. He left Canada in 2010 after being charged with "willful promotion of hatred" by spreading hate material online.
"If that man wanted to live in Leith and be a good neighbor and be decent and not push his thoughts on the people, then he could live there," Arlene Wells, 82, told the New York Times. "But to come in and want to change everything and be the big dog -- no. I don't like bulldogs."
© Copyright IBTimes 2023. All rights reserved.