Who Is Abdelhamid Abaaoud? Suspected ISIS Mastermind Behind Paris Massacre Hunted By Police In Belgium [VIDEO]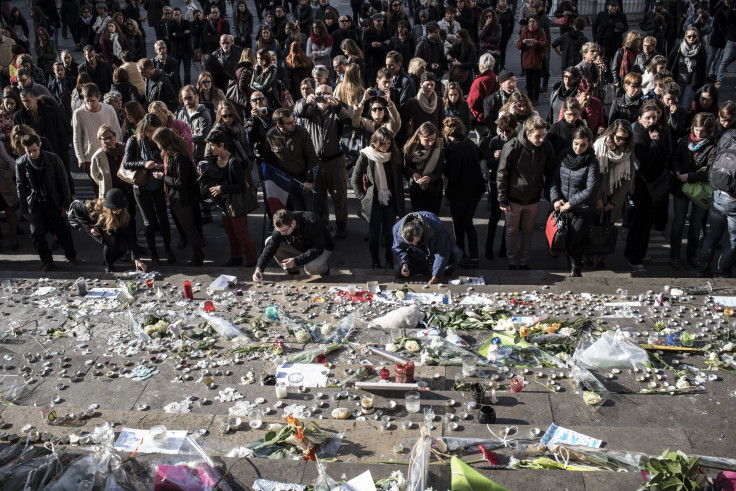 French authorities have identified Abdelhamid Abaaoud as the mastermind behind the coordinated terror attacks across Paris Friday that left 129 dead and several hundred wounded, Reuters reported Monday. Seven of the eight attackers were killed by police or died from suicide bombs Friday, and at least one suspect, Abaaoud, was still at large.
Abaaoud, 27, was known to authorities, and in January police raided his house, believing him to be the leader of an underground terrorist ring operating out of a Belgian neighborhood with a reputation for extremist Islam. Belgian police arrested 13 other people at the time but could not find Abaaoud.
Abaaoud is a Belgian national of Moroccan descent who left Belgium in 2014 to fight in Syria. He joined the Islamic State group, or ISIS, an extremist organization that seeks to overthrow Syrian President Bashar Assad while instituting a caliphate, or government run by Muslim law, across swathes of territory in Iraq and Syria. He fought with the group and appeared in one of its videos, driving a car full of mutilated bodies to a mass grave, the Guardian reported.
The suspected Paris mastermind traveled back to Belgium from Syria in 2015 and described his experience to the Islamic State magazine Dabiq. "We faced a number of trials during the journey," Abaaoud told Dabiq, as reported by the Guardian. "We spent months trying to find a way into Europe, and by Allah's strength, we succeeded in finally making our way to Belgium."
Authorities believed he was linked to several foiled terror attacks on trains and in churches, the Associated Press reported, citing a French official.
Six terror plots have been foiled in France since the spring, and 23 people have been arrested since Friday's attacks, French Interior Minister Bernard Cazeneuve told reporters Monday, Bloomberg reported.
© Copyright IBTimes 2023. All rights reserved.