Who Is Alexandra Castro? Donald Sterling Mistress 'A Piece Of Trash,' 'A Total Freak,' And A 'Prostitute,' Clippers Owner Says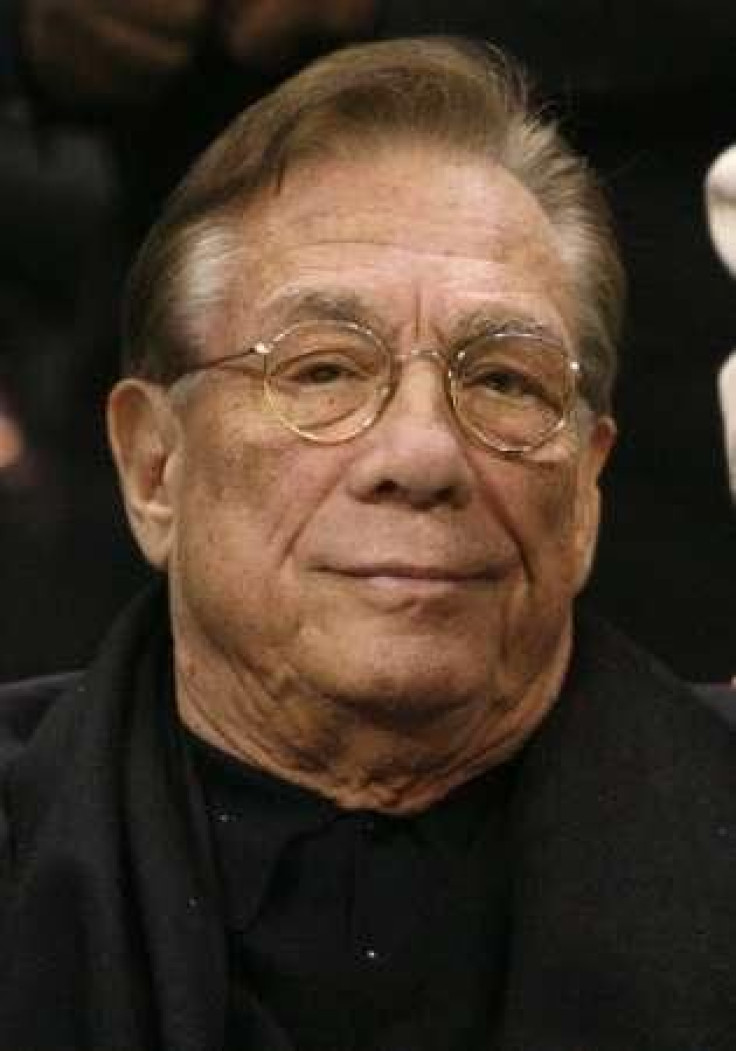 As the NBA mulls possible action against Los Angeles Clippers owner Donald Sterling after racist comments that he made to his alleged ex-girlfriend, V. Stiviano, came to light Friday night, it's become apparent that Sterling's relationship with Stiviano echoed the real estate developer's ties to another former mistress, Alexandra Castro.
Sterling's estranged wife, Rochelle Sterling, filed a lawsuit against Stiviano in March to regain property that the 80-year-old NBA owner gave as gifts to Castro when she was his mistress. As it turns out, that lawsuit is similar to one the Sterlings filed against Castro more than a decade ago.
Castro's lawyers deposed Donald Sterling in 2003, although the case was eventually settled out of court. Los Angeles County Superior Court records obtained by the Smoking Gun show Donald Sterling admitting to a relationship with Castro, but saying that their interactions were basically "sex for money," and he refers to her as a "prostitute," "a total freak" and a "piece of trash."
In the deposition, Donald Sterling goes off on tangents about his sexual escapades with Castro when her attorneys ask him questions that have nothing to do with sex.
"When I'm in a limousine, she takes all of her clothes [off],'" he says in the deposition. "The limo driver said, 'What is going on?' And she started sucking me on the way to Mr. Koon's house. And I thank her. I thank her for making me feel good."
"Sir, the question was, is this your handwriting?" one of Castro's attorneys says, referring to a handwritten note that Donald Sterling allegedly wrote, in which he called Castro "beautiful, wonderful, fabulous and delicious."
"'Delicious' means that she was sucking me all night long," Donald Sterling adds in the deposition.
The Clippers owner is eventually asked if he told his wife about Castro. He admits that "maybe I morally did something wrong," but he says Castro called Rochelle Sterling to tell her that she was "having the best sex" with Donald Sterling.
Castro "was providing sex for money," he said. "She was exciting. It was exciting, I have to tell you, and it was good. And it was delicious, and it was the best of the best. And maybe I did something morally wrong, but I didn't –"
When asked if he bought a $9,000 coat for Castro, Donald Sterling says in the deposition that he recalled going to Macy's with Castro and her mother and buying one of them a $3,000 fur coat. But he denies giving her the authority to charge items on his credit card.
He describes his relationship with Castro as paying "a lot of money to that girl … for a lot of playing around, a lot of fooling around."
"And she would say anything I asked her to say, and I would say anything she asked me to say," Donald Sterling continues. "But we knew what the friendship was. ... It was purely sex for money, money for sex, sex for money, money for sex. What else was it? Was I interested in her? Was she interested in me? Of course not."
© Copyright IBTimes 2023. All rights reserved.