Who Are Jean-Philippe Remy And Philip Moore? After Burundi Arrests, Foreign Journalists' Release Urged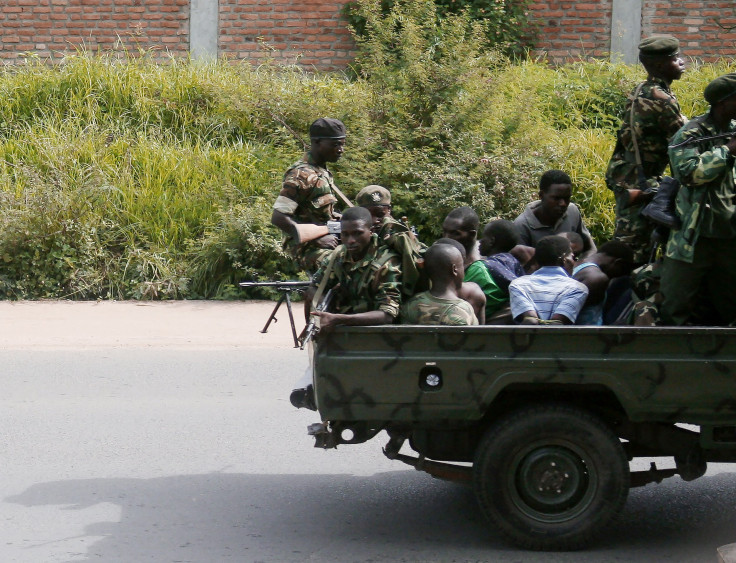 UPDATE: 9:54 a.m. EST — French reporter Jean-Philippe Remy and British photojournalist Philip Moore were released from custody Friday in Burundi, according to the independent journalist network SOS Media Burundi. The pair was arrested Thursday in the capital city of Bujumbura.
Original story:
French government officials and media outlets banded together Friday to demand the speedy release of two European journalists arrested this week while working in Burundi. French foreign minister Laurent Fabius, the news agency Agence France-Presse and newspaper Le Monde requested Burundi's authorities free Jean-Philippe Remy and Philip Moore.
"We were concerned to learn of the arrests," AFP reported Fabius said in a statement. "Diplomatic procedures are underway."
Remy's Twitter profile lists him as the Africa bureau chief for Le Monde, while Moore is a freelance British photographer. They traveled separately to Burundi last week to cover the ongoing political crisis as the republic attempts to recover from a civil war, coup and severe poverty. Tensions have been especially high over the past year, which saw President Pierre Nkurunziza win a controversial third term amid protests, Al Jazeera reported.
The journalists were among five people detained in the capital of Bujumbura during police raids Thursday. Remy and Moore were "in the company of armed criminals," Burundi's security ministry said in a statement. During their arrest, authorities also confiscated a mortar, rifle and pistols, BBC News reported.
Journalism advocates have argued the duo were just doing their jobs. "They were both with visas and were merely exercising their profession by meeting all parties concerned by the current tensions in Burundi," Le Monde wrote in a statement on its website.
The Committee to Protect Journalists reported that only two journalists have been killed in Burundi since 1992. But a media crackdown has increased in scope recently, with Nkurunziza approving a 2013 law that "forbids reporting on matters which could undermine national security, public order or the economy," according to BBC.
Julia Steers, a multimedia journalist with the International Women's Media Foundation working in Nairobi, Kenya, tweeted Friday morning that Remy and Moore were safe and meeting with embassy representatives at the prosecutor's office in Bujumbura.
© Copyright IBTimes 2023. All rights reserved.