Who Are Soraya And Jumana Salti? Prominent Jordanian Sisters Found Dead In Amman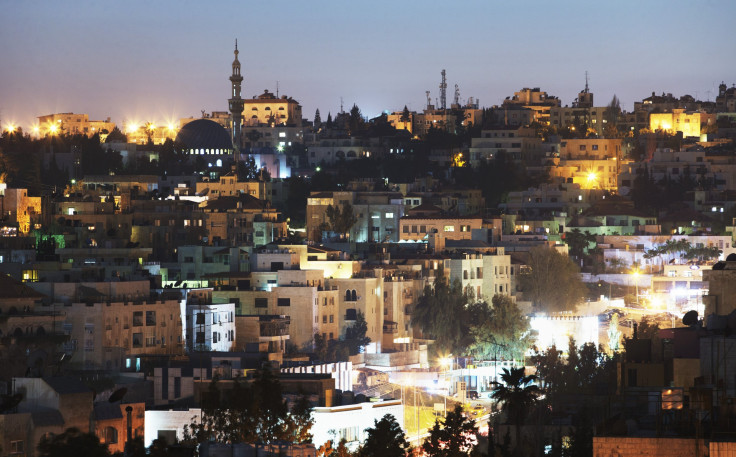 Updated Tuesday, Nov. 10 at 9:16 a.m. EST -- An investigation into the deaths of two prominent Jordanian sisters has ruled out foul play, Jordan's Public Security Department said Sunday after examining evidence and witness testimonies. A forensic report showed the cause of death of Soraya and Jumana Salti was severe multiple trauma consistent with falling from a great height and landing on a solid surface, according to the Jordan Times.
The sisters' bodies were found together at the base of a building under construction in the capital Amman on Friday, after an Egyptian janitor heard a loud thud of something hitting the ground. The janitor, who called the police, did not see another person within the vicinity.
Another witness, who lives in an apartment adjacent to the building, said she saw a vehicle stop near the site. A woman who "looked nervous" stepped out of the vehicle and rushed into the under-construction building. She was followed by another woman who also appeared to be in a hurry, Jordan's Public Security Department said.
Original story:
Jordanians are mourning the deaths of two prominent sisters whose bodies were discovered together at the base of a building in Amman over the weekend, according to local media reports. Soraya Salti, 44, was a successful entrepreneur who was named one of the 100 most powerful Arab women by Arabian Business in 2013, and Jumana Salti, 37, had been a director at PricewaterhouseCoopers in United Arab Emirates since 2008.
Family acquaintances said the Salti sisters were at the Bisharat Golf Club in a southern suburb of the capital Friday. Their bodies were later found at a nearby building by an Egyptian janitor after he heard a thud and called the police. The cause of their deaths is still under investigation, but a forensic autopsy Saturday showed the sisters suffered multiple fractures, according to the National newspaper in United Arab Emirates.
Some local media reported that the Salti sisters had committed suicide together by jumping off the building in Jwiedeh, while many Jordanians -- including family and friends -- suspected murder.
"I find it difficult to believe that they have committed suicide," Marwan Muasher, a former foreign minister and former deputy prime minister of Jordan, wrote on his Facebook page in Arabic on Saturday. "I knew both and they were full of life and loved life. I was Jumana's basketball coach when she was 8."
Jordanian journalist Raed Omari said the sisters never had shown symptoms of depression, citing a friend of the Salti family. "Their case is so far vague and mysterious," he told Al Arabiya News Sunday.
The Salti sisters came from a prominent Jordanian family and were well-known for their success in entrepreneurship and business. Soraya Salti, a mother of one, was the founder of Injaz Al-Arab, an education initiative that aims to empower youth and promote entrepreneurship across the Arab world. She won the Schwab Social Entrepreneur award for Jordan in 2006 and was named a Young Global Leader of the World Economic Forum. In 2009, she became the first Arab woman to win the Skoll Award for Social Entrepreneurship, the National said.
A post on the Facebook page of Injaz Al-Arab said the nonprofit organization is "devastated" by Soraya's death. "She will be remembered as a dreamer that dared to create new opportunities for Arab youth across the region," the post read.
Her sister, Jumana, was part of the government and public sector strategy team at PricewaterhouseCoopers. She earned a master's degree in economics from the London School of Economics and Political Science in 2006. She had previously worked at the Jordanian Royal Court on economic and socio-econonomic issues for four years. The two women were also American citizens through their mother, Rebecca Salti.
"Jordan, and indeed the Arab world, has lost … two leaders. They will be sorely missed and eternally remembered. What a heavy loss," prominent Jordanian blogger Naseem Tarawnah wrote Saturday.
© Copyright IBTimes 2023. All rights reserved.