Who Are The Top Contenders For The 2018 Kentucky Derby? Betting Odds, Analysis For Horse Race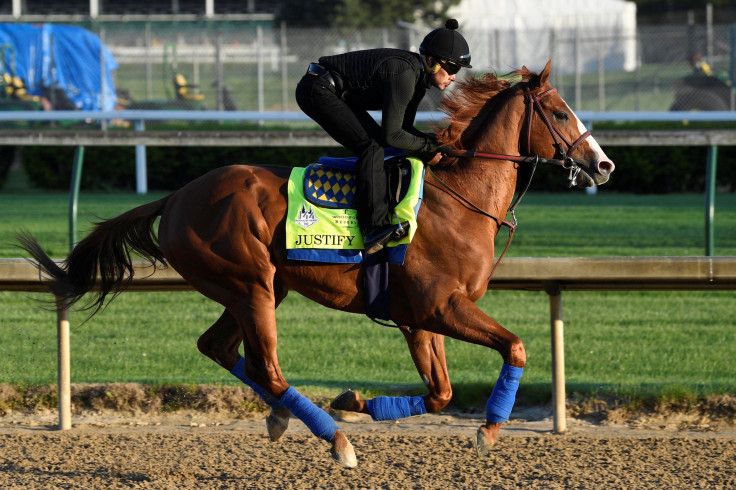 The Kentucky Derby is just four days away, with no clear-cut favorite in a field that has over 20 horses. Six horses have better than 10-1 odds, but there is no contender with better than 4-1 odds.
The six horses to perhaps focus on are Justify (+425), Mendelssohn (+525), Bolt D'Oro (+625), Audible (+725), Magnum Moon (+805) and Good Magic (+850).
Audible has the No. 5 post for Saturday's race, which was the same post as the 2017 winner Always Dreaming. Justify has the No. 7 post, while Mendelssohn has the No. 14 post. Good Magic is at No. 6 and Magnum Moon is at No. 16.
While the top contenders typically get considerable attention, many oddsmakers have liked the chances of some longshots. Firenze Fire is the biggest longshot at +8050.
"This year's Kentucky Derby will be challenging for oddsmakers as again there is no single clear-cut favorite," D.J. Fields, odds consultant for offshore sportsbook Bookmaker.eu. told International Business Times in an email.
There has already been tremendous movement in a wide-open field, according to Fields.
"No horse has commanded more wagering volume than Justify. In early March, he opened as a 14-1 shot, but he is now the favorite to win it all with the odds slightly north of 4-1.
"Mendelssohn has been drawing money as well, opening as 4-to01 favorite, however currently is listed at 5-to-1 behind Justify.
"With a wide-open field several dark horses have been causing quite a stir, but none so much as Magnum Moon. The undefeated Magnum Moon opened up as at 25.5-to-1, but bettors have driven that line down to 8-to-1. Surprisingly, except for Justified, we have written more action on Magnum Moon than any other horse in the Run for the Roses thus far.
"Our most significant liability will be Audible. In February he opened up as an 80-to-1 shot and players saw some real value in the eventual Florida Derby winner. Currently sitting at 7-to-1 we are facing some severe exposure if Audible can win the most exciting two minutes in sports."
The winning purse of the Kentucky Derby is $2 million with the winner receiving roughly $1.24 million.
Kentucky Derby Odds (Bookmaker.EU)
Justify +425
Mendelssohn +525
Bolt D''Oro +625
Audible +725
Magnum Moon +805
Good Magic +850
Vino Rosso +1,350
Hofburg +1,415
My Boy Jack +2,350
Solomini +2,450
Noble Indy +3,050
Enticed +3,550
Flameaway +3,557
Free Drop Billy +3,550
Instilled Regard +4,550
Sporting Chance +4,550
Combatant +5,250
Bravazo +6,050
Lone Sailor +6,550
Promises Fulfilled +6,550
Firenze Fire +8,050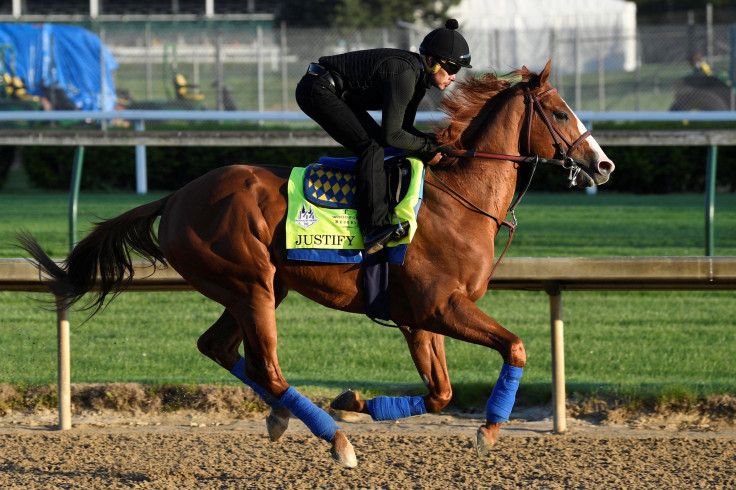 © Copyright IBTimes 2023. All rights reserved.