Who Is Corey Jones? Case Of Florida Black Man Killed By Plainclothes Officer Sparks Outrage Among Family, Church Community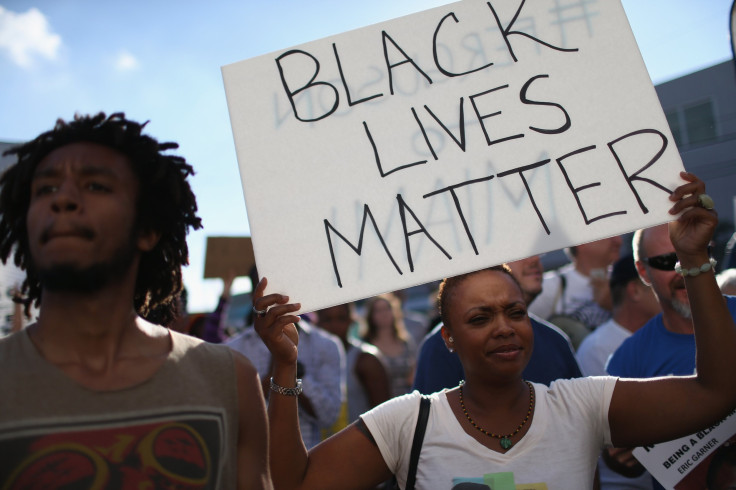 Corey Jones, a 31-year-old African-American described by friends and family as friendly and churchgoing, was killed Sunday by a plainclothes officer in West Palm Beach, Florida. Police have claimed Jones had a gun that he pointed at the officer who found him and his SUV stranded on an interstate after it had broken down.
But family and friends, including a bandmate of Jones who'd been assisting him with getting roadside assistance, said the police account of the shooting doesn't make sense. "I tried to help him the best I could, but I'm not a mechanic or anything," said Mathew Huntsberger, the friend who was with Jones less than an hour before the shooting, in a Washington Post interview Monday. "When I left him, he was sitting in his car calling roadside assistance," he said. "I never would have thought that someone was going to come kill him."
The Palm Beach Gardens Police Department on Monday identified the officer involved in Jones' death as Nouman Raja, a plainclothes officer who was driving an unmarked car when he stopped to investigate what he thought was an abandoned vehicle on Interstate 95.
"As the officer exited his vehicle, he was suddenly confronted by an armed subject," officials said in a statement. Raja, who started with the department earlier this year, according to the local NBC affiliate WPTV, fatally wounded Jones in a confrontation.
More than 100 people gathered for a prayer service at Bible Church of God, Jones' church in Boynton Beach, Florida, Monday night.
"He respected everyone," said Dorothy Ellington, CEO of the Delray Beach Housing Authority where Jones worked for eight years, told WPTV. "I can't imagine what could have happened that would cause the police officer to be threatened by Corey," she said. "Corey was not a threat to anyone."
Jones was also known as the talented church drummer at Bible Church of God, where his grandfather is the longtime pastor. "For him just to be gunned down like that...it really hurts, said Frederick Banks, Jones' uncle. "My nephew was just broken down on the side of the road."
People Killed by Police by Race in 2015 | FindTheBest
© Copyright IBTimes 2023. All rights reserved.
FOLLOW MORE IBT NEWS ON THE BELOW CHANNELS