Who is Daphne Guinness, and Why Are Her Clothes on Display in a Museum? [PHOTOS and VIDEO]
The Honourable Daphne Diana Joan Suzannah Guinness, best known as Daphne Guinness, is the heiress to the Guinness stout empire and an avid collector of haute couture.
She has dabbled in design, but Guinness' true art is in styling herself with the collection of clothing and accessories she has amassed for herself over the years.
Select pieces of Guinness' wardrobe are on exhibit at The Museum at FIT, and will run through to Jan.7.
She is one of the - if not the - most stylish women living, designer and film director Tom Ford said of the eccentric Guinness.
The New Yorker ran a profile of the fashion icon this week, and the Internet has been abuzz with some of Daphne's controversial gems. In one instance, Guinness' assistant offered her boss some of the pasta that had been brought in for the production team.
If I eat, I can't work, Guinness said. I'll eat when I'm dead.
At another point, Guinness allowed a heavy metallic collar to be placed on her for a Ziggy Stardust-inspired photo shoot. When the stylist apologized for any discomfort, she replied: Are you kidding? Uncomfortable is the name of the game.'
Here is more Daphne: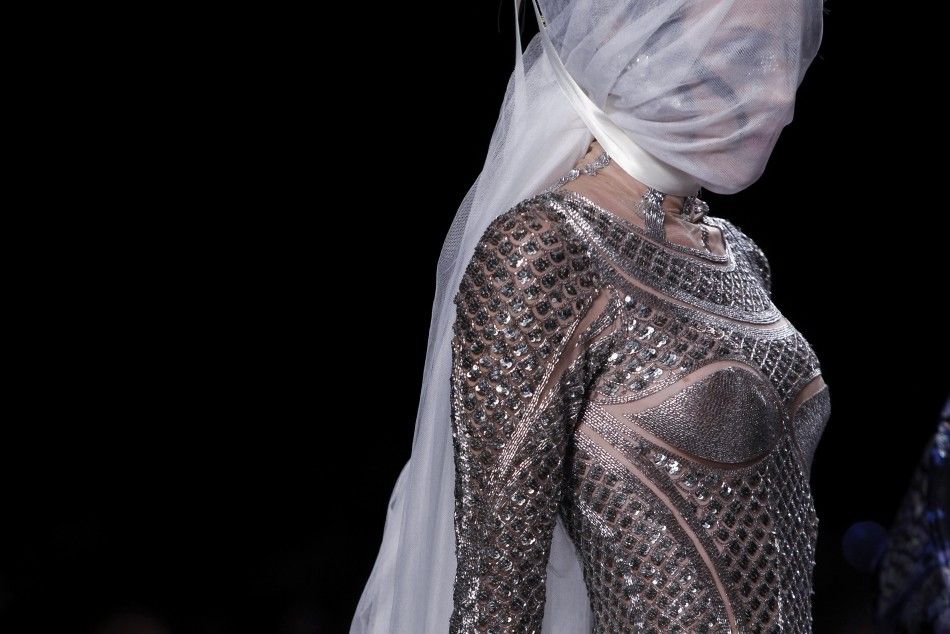 © Copyright IBTimes 2023. All rights reserved.