Who Is Eric Yuan? Meet The Zoom CEO Worth $3 Billion Overnight
With video conferencing technology Zoom (ZM) debuting on the stock market Thursday, its stellar stock price ($62.00) is a good indication of the leadership behind the company.
CEO Eric Yuan founded the company and overnight turned his net worth into $3 billion.
With all attention on Zoom, Yuan is taking his turn in the spotlight, becoming as influential to others as he is to his employees. He has already been spotlighted by the New York Times, Los Angeles Times, CNBC and Forbes.
Here's everything we know about the CEO and his startup Zoom.
Yuan is 49-years-old.
Yuan created Zoom in 2011, competing with companies such as Google, Skype, GoToMeeting, and Cisco.
When he came to the U.S., he worked for WebEx's engineering team, where he wrote code and later became head of engineering.
He emigrated from China to Silicon Valley in 1997, when he was 27-years-old and after he had his Visa denied eight times, CNBC reported.
Yuan barely spoke English when he came to the U.S., but learned the language from him his fellow co-workers, according to the news outlet.
Zoom released its first product in 2013.
The company's motto is "delivering happiness.
Other names for Zoom included Zippo, Hangtime, and Poppy, CNBC reported.
At IPO, Yuan raised $356.8 million for Zoom.
Zoom debut on the stock market on Thursday, showing a rapid climb of 72 percent to $62, valuing the company at $15.9 billion.
Yuan owns 20 percent of Zoom's shares, valued at $2.9 billion.
With his new fortune, Yuan has pledged money for school donations, CNBC reported.
Zoom is the only company in the Bessemer Nasdaq Emerging Cloud Index to have a Chinese CEO.
Zoom has a deal with the Golden State Warriors to provide video technology to the team and fans.
Yuan reimburses his employees for any book they buy for themselves for a family member to promote self-learning, CNBC reported.
He was awarded the top big company CEO award by Glassdoor with a 99 percent approval rating among his employees.
Microsoft's Bill Gates, Facebook's Mark Zuckerberg and Salesforce's Marc Benioff are his role models, according to the news outlet.
He is an involved parent and committed to his family, which includes two sons and a daughter, CNBC reported.
Shares of Zoom stock were up 72.22 percent as of 1:38 p.m. ET on Friday.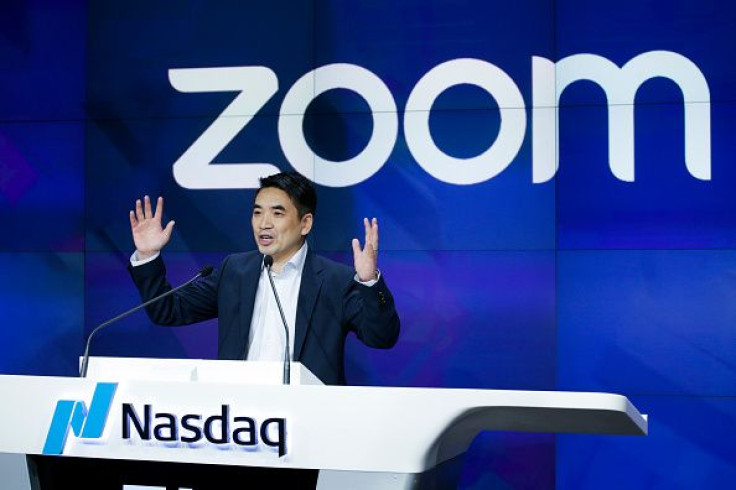 © Copyright IBTimes 2023. All rights reserved.