Who Is Erica Mendez? Odell Beckham's 'Fiancée' Denies Radar Online Story Claiming She's Engaged To NY Giant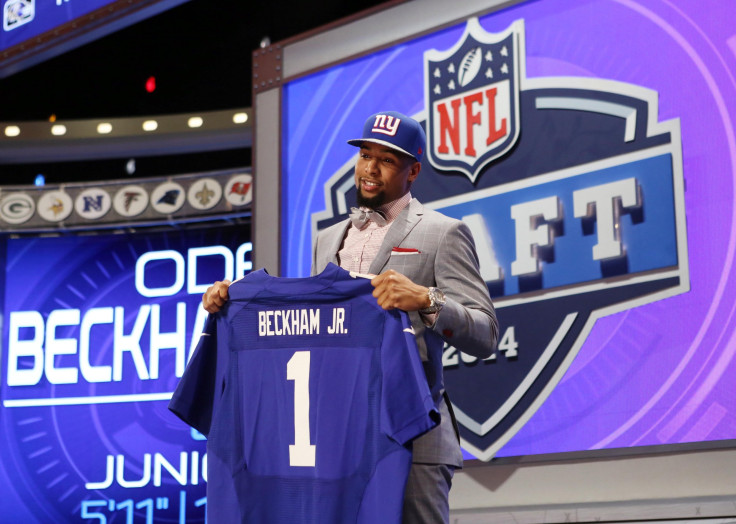 Following the publication of a scandalous story claiming she was the scorned fiancée of football player Odell Beckham's, Erica Mendez is speaking out about the report she says was filled with "blatant lies."
"The slanderous story posted ... about my personal relationship with Odell Beckham is vastly inaccurate, to say the least," Mendez said Wednesday in a statement. "Blatant lies are riddled throughout the story."
The Radar Online report, posted on May 20, quoted Mendez as saying she was Beckham's fiancée and she had caught the former Louisiana State University football player in a threesome with two strippers. The piece also quoted her as saying that Beckham was a playboy who had even impregnated another woman during the time he was with Mendez.
The bizarre tale ended with Mendez revealing that the couple is still attempting to make things work and they plan to wed in March 2015.
Since the release of the story, both Mendez and Beckham have blasted the piece, calling it completely false.
Speaking with the New York Daily News, 20-year-old Mendez said the Radar story was full of mistakes and she has hired a layer to hopefully have them corrected. Mendez still says that she and Beckham are a couple, but would not elaborate on the state of their relationship.
"I am completely disheartened by this turn of events and it has placed a toll on Odell and [my] personal relationship," she said. "I have a deep love for the Beckham family and I'm truly disgusted by the claims Radaronline.com has made against me, which I will be taking legal action against."
Though Mendez claims she has known Beckham for some time, the footballer and his father said on Tuesday that they have no idea who she is and he is the victim of a hoax.
The Giants have since requested that NFL security investigate the story. Beckham Sr. also said that his son has hired a lawyer and his own investigators to also look into the story.
Beckham also tweeted about the situation on Wednesday, making it quite clear how absurd he believes the claims are.
Radar Online hadn't commented on the story by Wednesday at about 9 p.m. EDT. But the site's initial story has been updated with the statements from Beckham's camp, saying the NFL is investigating the matter and Beckham claims he doesn't know Mendez.
© Copyright IBTimes 2023. All rights reserved.