Who Is Heather Watson? British Tennis Star Almost Beats Serena Williams At Wimbledon 2015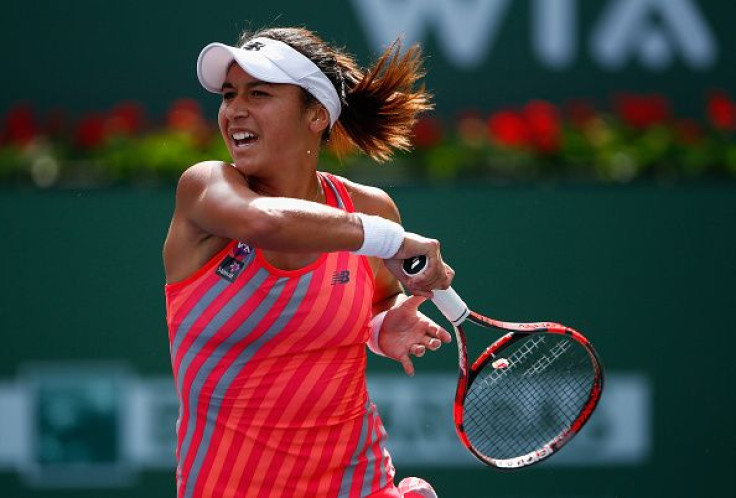 When British tennis player Heather Watson was just 12 years old, she said Serena Williams was her hero. More than a decade later, the 23-year-old athlete took on Williams at Wimbledon 2015. Watson ultimately lost to the legendary tennis star, but not before giving the top-ranked Williams a scare -- and the hometown crowd a thrill. Williams finally prevailed 6-2, 4-6, 7-5.
Watson, who is ranked No. 59 in singles by the Women's Tennis Association, was confident she could take on the woman she once called her hero. "Do I believe I can beat her? Absolutely," Sky Sports quoted Watson as saying in March. "There's no point even going out there if you don't believe you can win, because then there is no way I could possibly win anyway. I have to believe I can win from the first moment, from now. I'll have to be very aggressive and push myself out of my comfort zone against her."
Before she competed at Wimbledon, Watson battled Twitter trolls and death threats. "I've had people threatening to kill me and kill my family, wishing that I get cancer and die a slow, painful death," she said, according to the Daily Mail in the U.K. "Horrible words I couldn't even think up in my head."
But Watson is mentally tough, as the Center Court crowd saw Friday. "I think those people, they've got no life. They're just kind of cowards thinking they can say whatever they want on the Internet," she said. "They don't understand that we're just people at the end of the day ... it's not very nice at all. I don't think they'd appreciate people saying that stuff to them."
Follow me on Twitter @mariamzzarella
© Copyright IBTimes 2023. All rights reserved.