Who Is Jack Ma? Five Things To Know About The Alibaba Founder Before The IPO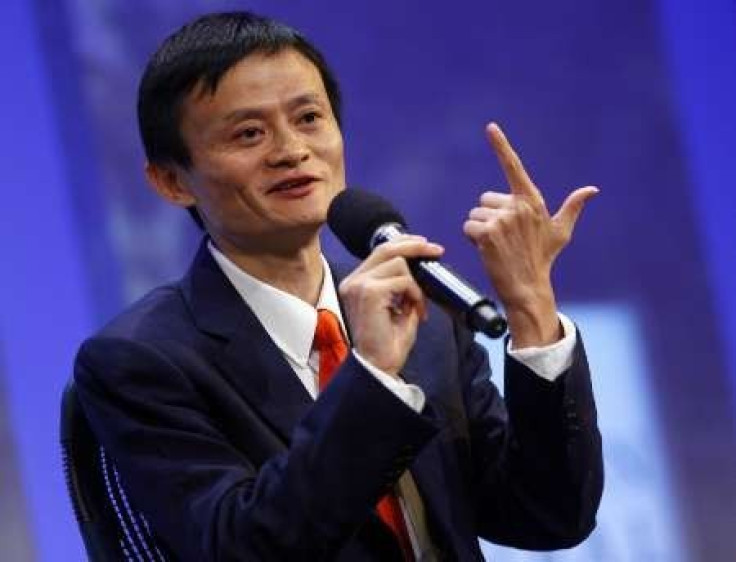 A lot of buzz has been vibrating around China's e-commerce giant Alibaba Group Holding Ltd., which is gearing up for its hotly anticipated IPO.
Leading up to the IPO, Alibaba will be scrutinized by analysts and media in an attempt to understand a company that is mostly unfamiliar to the average American but reportedly valued at well over $100 billion. At the center of Alibaba is 49-year-old founder Jack Ma, who started the company over 10 years ago and has a net worth of $8.4 billion. Here's what you need to know about him:
1) Ma is actually retired.
Early last year, Ma surprised his employees by announcing that he was retiring from his position as the Alibaba Group CEO as of May 2013. Ma explained last year that he wanted to turn his focus to China's social challenges. "In China, because of problems in water, air and food safety, in 10 or 20 years we will face a lot of health problems, like increased cancer," Ma said. "My second focus is people's culture and education -- if we don't do this then young Chinese people will grow up with deep pockets but shallow minds."
2) Ma is famous for his quotability and showmanship.
Jack Ma is often regarded as the Steve Jobs of China, a vivid personality among China's often colorless business leaders. Ma credits his showmanship and charisma to his parents, who earned their living as performers of a traditional Chinese musical storytelling style called "ping tan." Ma is fluent in English, and his charm translates as well as his words do.
"eBay is a shark in the ocean, we are a crocodile in the Yangtze River. If we fight in the ocean we will lose but if we fight in the river we will win." Ma on his prediction that Alibaba would be victorious over eBay for China's competitive ecommerce market. eBay shut down its Chinese website in 2006, after Alibaba's consumer auction website Taobao.com's huge success.
"You should learn from your competitor, but never copy. Copy and you die." On China's reputation for counterfeiting.
3) Ma was a teacher and never expected to be a tech entrepreneur.
"I'm not a tech guy," the founder of China's most successful ecommerce group said to The New York Times. "I'm looking at the technology with the eyes of my customers, normal people's eyes." Ma said that he grew up dreaming of being a soldier or scientist. He went on to be an English teacher at the Hangzhou Electronic Industry University in his hometown of Hangzhou.
4) Though Ma is no longer CEO, he still has power.
Ma will forever be the company's co-founder. Because of the standing that give him, Ma has secured several business deals ahead of the IPO in order to stay competitive in China's constantly changing market. In March, Alibaba announced a deal for a controlling stake in ChinaVision Media, a company that owns the rights for mobile broadcasts of English Premier League soccer games. Alibaba has also launched its own messaging service, Laiwang, to compete with Tencent's increasingly popular WeChat.
5) Ma is a philanthropist who cares about pollution, among other priorities.
In a shareholder meeting in 2010, Ma announced that Alibaba Group would be allocating 0.3 percent of its annual revenues to help environmental protection in China that would contribute to improving air and water quality.
"The most fun part of business, at least to me, is to contribute to the future. It's not just about making money -- it's about making healthy money, enabling people to enjoy their lives. I think the important thing is to wake people up and let them know that our environmental issues need to be addressed."
© Copyright IBTimes 2022. All rights reserved.
FOLLOW MORE IBT NEWS ON THE BELOW CHANNELS