Who Is Karen Fitzgibbons? Texas Teacher Fired For McKinney, Segregation Message To Facebook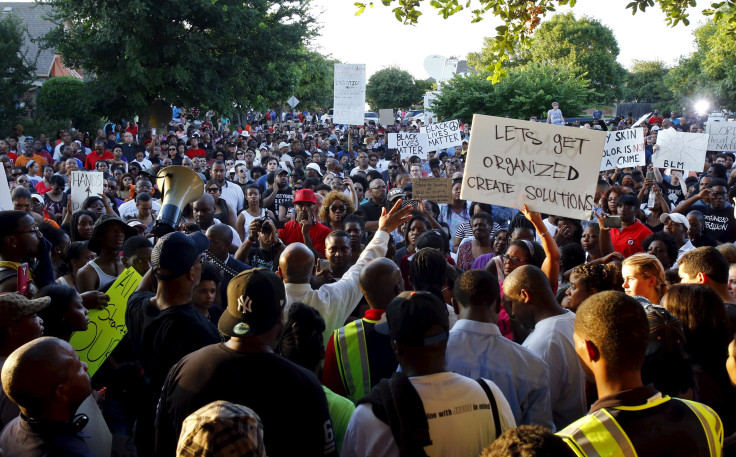 A Texas teacher was fired after she wrote a Facebook post Tuesday saying she was "almost to the point" of wanting segregation back after the policeman in the McKinney pool party incident resigned. Karen Fitzgibbons, who taught at Bennett Elementary school in Wolfforth, deleted the public post Wednesday, reported the Lubbock Avalanche-Journal. The Frenship Independent School District, just outside Lubbock, later released a statement indicating she had been let go.
"Frenship ISD is deeply disappointed in the thoughtlessness conveyed by this employee's post," the statement read. "We find these statements to be extremely offensive, insensitive and disrespectful to our Frenship community and citizens everywhere. These comments in no way represent the educational environment we have created for our students.
"The employee whose account is responsible for the post will be relieved of her teaching duties at Frenship ISD."
Fitzgibbons' post commented on the controversy surrounding the video that emerged last week showing a McKinney police officer pinning a black teenage girl to the ground and drawing his weapon on others. Wolfforth is about a five-and-a-half-hour drive from McKinney, which is near Dallas. The post started with Fitzgibbons expressing her anger that the officer, Eric Casebolt, had to resign and then went into her thoughts on the "racial tension."
"I'm going to just go ahead and say it ... the blacks are the ones causing the problems and this 'racial tension.' I guess that's what happens when you flunk out of school and have no education," the post read, according to the Avalanche-Journal. "I'm sure their parents are just as guilty for not knowing what their kids were doing; or knew it and didn't care."
The post then turned to the topic of segregation and commented that perhaps earlier decades that enforced the practice were "on to something."
"I'm almost to the point of wanting them all segregated on one side of town so they can hurt each other and leave the innocent people alone. Maybe the 50s and 60s were really on to something," the post reads via the Avalanche-Journal. "Now, let the bashing of my true and honest opinion begin....GO!" The post reportedly ended with hashtags including "I'm not a racist" and "I'm sick of them causing trouble."
Fitzgibbons, a teacher for 16 years with Frenship ISD, later apologized for the post and said it "was not directed at any one person or group," reported the Avalanche-Journal. She also said she had a personal connection with the McKinney situation but would not elaborate. The school district's statement noted that employees are responsible for their actions on social media.
"We hold our employees responsible for their public conduct even when they are not on active duty as district employees," the statement read. "Employees are held to the same professional standards in their public use of electronic media as they are for any other public conduct. This recent conduct was unacceptable."
© Copyright IBTimes 2023. All rights reserved.
FOLLOW MORE IBT NEWS ON THE BELOW CHANNELS