Who Is Lassana Bathily? The Muslim Immigrant Who Saved Jewish Hyper Cacher Customers Talks Racism In France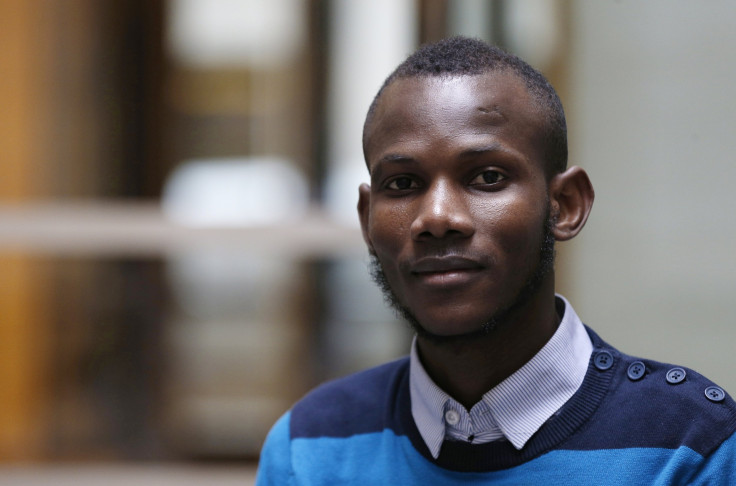 Lassana Bathily was minutes away from finishing his shift stacking groceries at the Hyper Cacher, a Jewish supermarket south of Paris, when he heard gunshots ring out. Bathily, a Muslim immigrant from Mali, acted quickly, saving several shoppers from an Islamic terrorist by hiding them in a walk-in fridge and then assisting the police in their raid. Exactly one year later, the Hyper Cacher hero has a new life: He became a full citizen, works in the Paris mayor's office and started a nonprofit to support his native village in Mali.
While acclaim for his actions has come with many rewards, including French citizenship and a range of new opportunities, Bathily, 25, has also continued to suffer discrimination as a dark-skinned Muslim. Both political pundits and survivors downplayed his bravery following the Jan. 9, 2015, attack, and the French government omitted him from a Legion of Honor ceremony this past week for heroes of terror attacks in Paris. Racial hatred online and other fall-out from media exposure has hurt Bathily, he said, while also strengthening his resolve to continue his efforts working to integrate Parisian youth and to broaden the definition of what it means to be French.
"I just acted," Bathily said of his role during the attack. "I wasn't looking for honors."
When he first heard the gunshots, Bathily was stacking shelves and quickly herded around a dozen people into a cold storage room in the basement. He turned off an exhaust fan to avoid any noise that might draw attention to them and reportedly comforted panicked customers inside the fridge. Heavily armed terrorist Amedy Coulibaly had stormed the store and opened fire above, taking hostages in an hourslong standoff that would result in the deaths of four shoppers.
"I was afraid, but I was also conscious of what we needed to do to get out," he told International Business Times Friday. He recounted how he hid with the people for several minutes before making an escape through a service exit to alert the police. He was immediately stopped by police, he said, who suspected he was an accomplice to the terrorists.
Bathily spent 90 minutes in handcuffs repeatedly explaining to police he worked in the store, and it wasn't until a colleague recognized him that he was released. "They didn't know that black people worked in the store," he said, adding, "I didn't take it personally."
He helped police in their raid by sketching out the layout of the store with the location of the hostages, the terrorists and the people he had helped hide, allowing police to enter the store and end the hostage situation.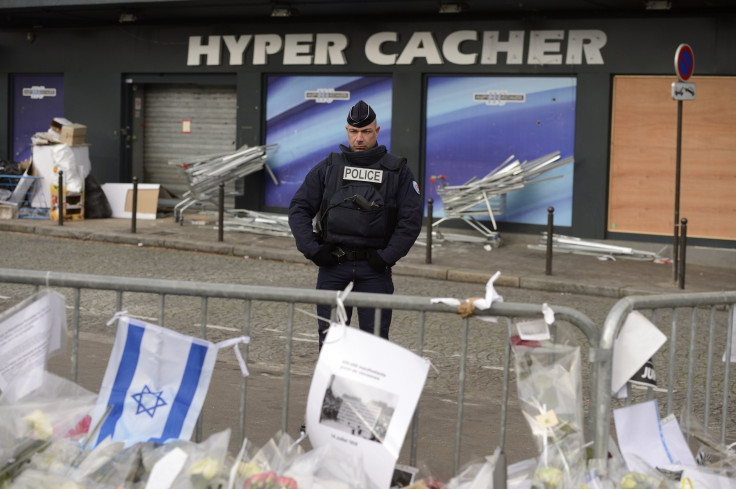 Support for the Muslim employee who saved Jewish customers poured out, including from the highest positions in government. "Ah, here is my favorite Frenchman," said French President François Hollande when he received Bathily at the Elysee Palace two weeks after the attack, Agence France-Presse reported. Later, Prime Minister Manuel Valls personally granted Bathily French citizenship for extraordinary acts of bravery.
"Ever since I was young, I've been dreaming of becoming French one day," Bathily told IBT. For him, being French was not about a specific ethnic background but about a desire to live together in a society of mutual respect.
He came to France to join his father and find a better life nearly 10 years ago when he was 15, struggling to earn enough money for an education that would allow him better access to career opportunities in the decade since his arrival.
Paris has a large, often marginalized Muslim community, members of which frequently live and work separately from the rest of the population.​ For Bathily, it was hard to integrate at first because of his language barrier and poor access to public education. While he had a working permit during this period, he said he longed to be a citizen in the place that had been his home since he was a teenager.
The story of the Hyper Cacher hero exploded in newspapers and online, serving as a reminder of humanity for a city that was rocked by the deaths of 17 people in Islamic terror attacks on the grocery store as well as on the offices of the satirical magazine Charlie Hebdo several days prior.
Terrorist Attacks and Threats in France | FindTheData
The acclaim also led to backlash, both from survivors of the attacks and social media users, who said Bathily's role had been exaggerated by news media desperate for a positive angle. People sent Bathily hateful messages with racist undertones on Facebook and Twitter, calling him a "dirty liar."
"It really hurt my feelings," he said, adding, "But if they don't want to recognize what I did for them, that's their problem. I did what had to be done."
Controversy has endured one year later after the French government honored several dozen people with the Legion of Honor, France's highest commendation, for those who were first responders in terrorist attacks in January as well as a spate of attacks Nov. 13 committed by militants claiming allegiance to the Islamic State group. A police dog killed during raids after the November attacks was honored posthumously, but Bathily did not make the list.
Bathily said he was neither angry nor disappointed at his exclusion from the award. "I have felt French for a [long time] ... and it's not a Legion of Honor award that would make me feel more French," he said.
He has looked to expand the idea of what it means to be French through his life and work, including his nonprofit foundation that helps raise money for better access to fresh water and electricity in his native village in Mali as well as increased funding for local schools. He said he hopes to expand some of the education initiatives to help disenfranchised Parisian youth.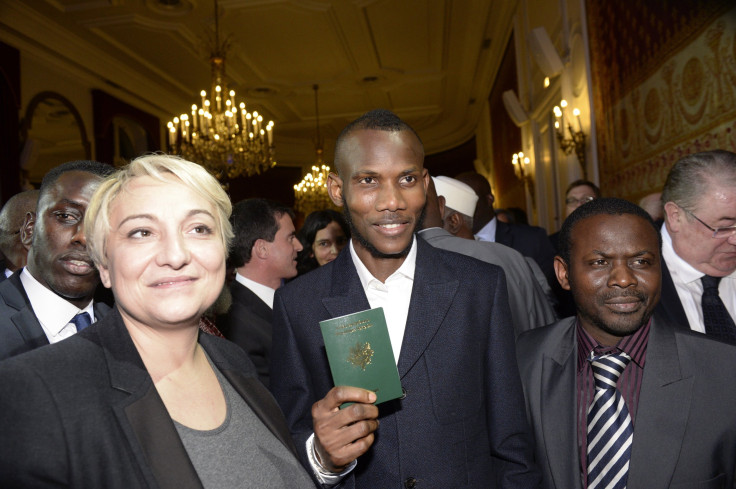 He said connections should be made between people of different races and religions, so that it wouldn't be so shocking that a Muslim man would find himself working for a Jewish grocer.
"There is always racism, people who don't like foreigners," he said. "But we live with this."
© Copyright IBTimes 2023. All rights reserved.