Who Is Martin O'Malley? Former Maryland Governor Takes The Stage For The First Democratic Debate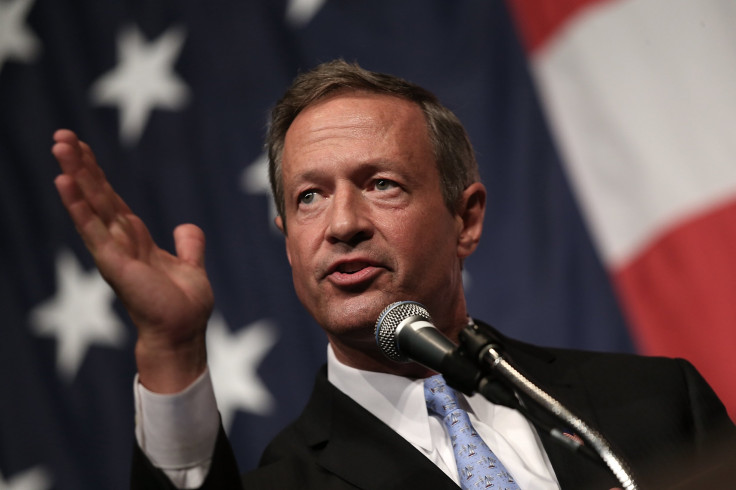 In the race to the White House, Democratic presidential candidate and former secretary of state Hillary Clinton has dominated the headlines, and Vermont Sen. Bernie Sanders has been steadily climbing in the polls. At the first Democratic debate Tuesday in Las Vegas, however, three other candidates will also take the stage, including Martin O'Malley. Largely overshadowed by Clinton and Sanders, the stakes are high for O'Malley, Maryland's former governor, as he has struggled to capture the attention of American voters.
O'Malley was born in Washington, D.C. and was raised in Maryland. He graduated from Catholic University in Washington and went on to earn his law degree in 1988. Driven by the epidemic of crime, poverty and drugs he witnessed as a lawyer, according to his website, O'Malley served on the Baltimore City Council for eight years. He ran for mayor of Baltimore in 1999, and ended up winning the election with 90 percent of the votes. Elected as governor of Maryland in 2007, O'Malley served until January.
The politician announced his presidential candidacy in May, and has consistently seen little support in the polls, typically staying in the same spot at 3 percent. O'Malley is even in fourth place in the polls in his home state of Maryland, according to a Washington Post/University of Maryland poll released Monday. Clinton led the field with 43 percent of support among Maryland voters, Vice President Joe Biden came in second at 26 percent--although he has not yet announced his candidacy and will not be participating in the debate--Sanders secured 20 percent of support and only 4 percent of registered voters who identified themselves as Democrats or independents leaning toward the Democratic Party said they would support O'Malley, Politico reported.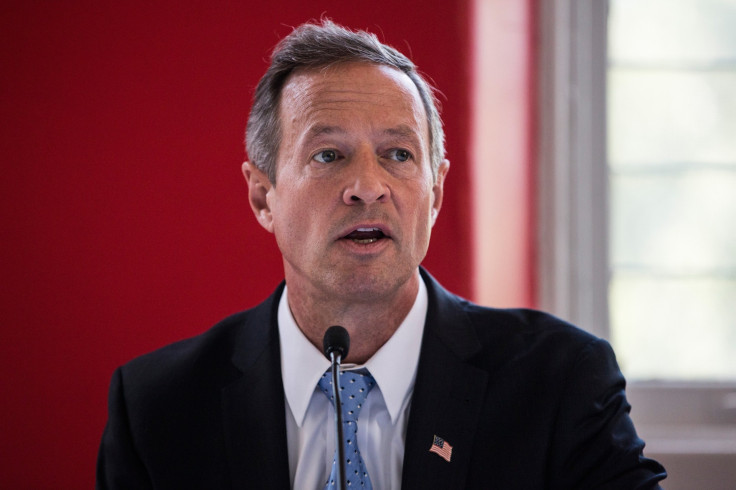 "If he does not seize the opportunity to break through in this debate, then I think he's going to have to take a step back and figure out a new rationale for his candidacy," said Mo Elleithee, a longtime Democratic strategist who is now director of the Institute of Politics and Public Service at Georgetown University, the Baltimore Sun reported.
When he launched his campaign, the former Maryland Gov. positioned himself as a progressive alternative to Clinton. O'Malley was the first presidential candidate to argue that the U.S. should accept a higher share of refugees from Syria, which is an idea that has since been accepted by Clinton. He also vowed that if he were elected, he would make comprehensive immigration reform a priority on his first day, and that he would take executive action to provide deportation relief to millions of undocumented immigrants.
The other two candidates, along with Clinton, Sanders and O'Malley, that are expected to participate in the debate Tuesday night include former Sen. of Virginia Jim Webb and former Rhode Island Gov. Lincoln Chafee.
© Copyright IBTimes 2023. All rights reserved.