Who Is Masaya Nakamura? 'Father Of Pac-Man' And Founder Of Japanese Company Namco Dies Aged 91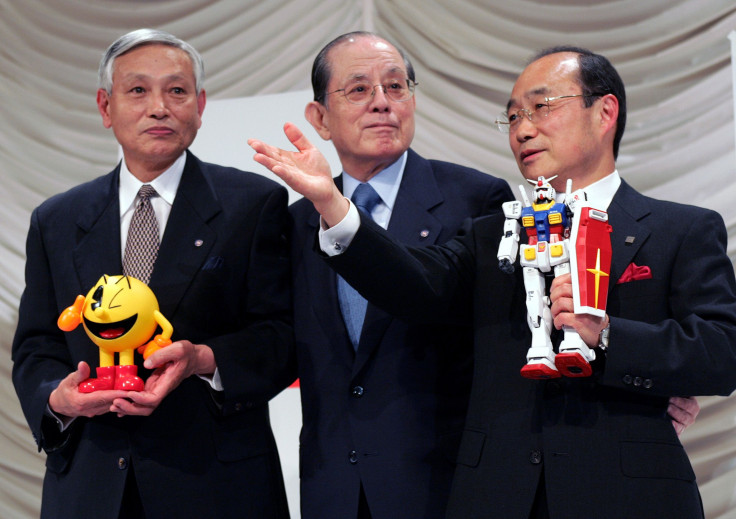 Masaya Nakamura, who founded Namco, the Japanese company that created the game Pac-Man, died on Jan. 22 at the age of 91. The announcement came Sunday, a week after his death.
Nakamura's wake and funeral were attended only by close relatives as part of a request by the Bandai Namco Entertainment head, the statement from the company read, adding that the news of his death was withheld until after the services. The cause of his death or other personal details were not revealed citing his family's wishes. A "Farewell Gathering" for Nakamura is reportedly planned for a later date.
Nakamura, who was born on Dec. 24, 1925, founded Namco in 1955. Following a merger of two game companies Namco Ltd. and Bandai Co. Ltd., it was later named Bandai Namco Entertainment. He became the president of Namco in 2002, and then senior adviser of Bandai Namco Holdings in 2005. He was also an honorary member of the Tokyo Chamber of Commerce and Industry, as well as a senior adviser to the Japan Amusement Machine and Marketing Association.
Pac-Man, which was created by Namco and designed by video game maker Toru Iwatani, was named in the Guinness World Records as the world's most successful coin-operated arcade game.
The game still remains a huge success for the company, which also has other notable franchises released over the past few decades including Galaxian, Ridge Racer, Soul Calibur, Tekken, Splatterhouse, Dig Dug and Time Crisis.
Nakamura's contribution to gaming got him inducted into the International Video Game Hall of Fame in 2010. As a recognition of his achievements in the world of business and interactive entertainment, Nakamura was awarded the Order of the Rising Sun in 2007 by the Japanese government.
© Copyright IBTimes 2023. All rights reserved.