Who Is Megan Rossee? Olympian Michael Phelps Reported Dating Model Megan Rossee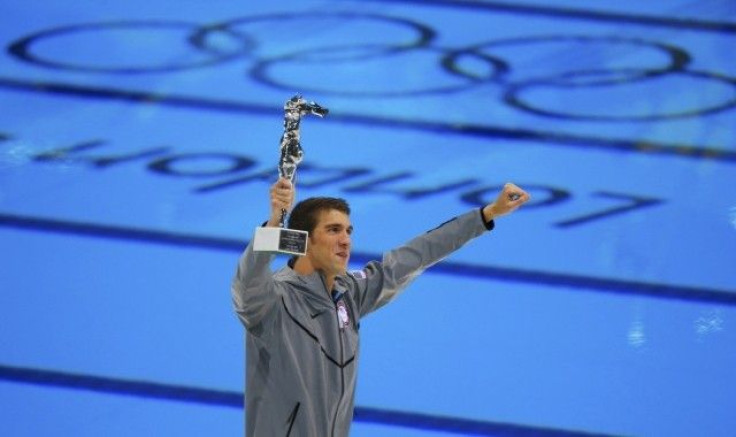 Megan Rossee is dating swimmer Michael Phelps, according to reports.
Michael Phelps is the greatest Olympian, by at least one reckonning, after winning 22 record-breaking medals, but now he's scoring major points in the love department also, Us Weekly reported.
(Click here to see a picture of the "couple" together)
The swimmer is allegedly dating Megan Rosse, a 25-year-old model from Los Angeles, an insider confirmed to E! News.
The 5-foot-9 blonde beauty has sashayed down runways for designers like Michael Kors and Betsey Johnson.
The two have been romantically involved for nearly five months now and Rossee cheered Phelps on at the Olympic trials, E! News said.
Rossee is hardly trying to keep their supposed relationship a secret, either. She tweeted a picture of her with her arms wrapped around the world-famous swimmer as he clutched his medals.
She also publicly tweeted to the Olympian, "@MichaelPhelps this probably will get lost in your tweets but since i cant text i miss you and cant wait to spend time with you for real xo."
A few days later she posted on her Facebook page, "good luck tonight bear @MichaelPhelps: Last prelim swim complete... 2 big ones tonight... Nap time now..."
When Phelps won his 18th gold medal on Saturday, bringing his total medal count to 22 and making him the most decorated Olympian in history, he partied with Rossee until 4 in the morning, according to Us Weekly.
"Yay Michael :)" the model wrote when she posted a picture of herself and Phelps.
Not only is Phelps a winning in sports but he also seems to be winning in love.
© Copyright IBTimes 2023. All rights reserved.