Who Is Muhammadu Buhari? 5 Things To Know About Nigeria's Next President And Former Military Dictator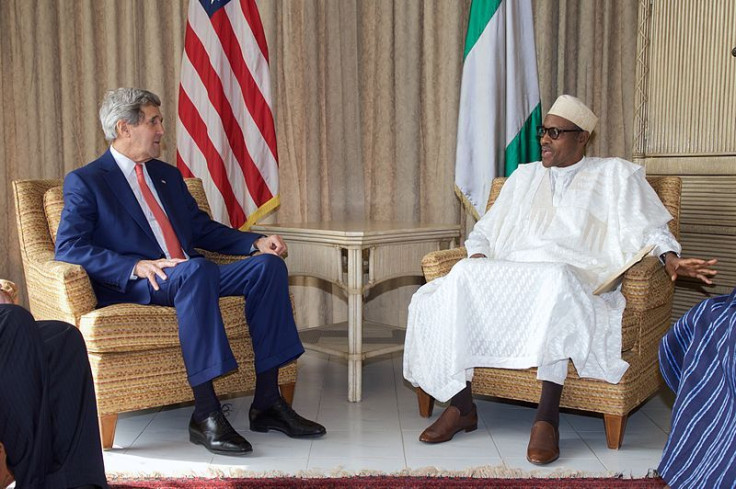 Muhammadu Buhari defeated Nigerian President Goodluck Jonathan Tuesday in the most competitive presidential race in the country's history. The historic shift of power marked a turning point for Africa's largest country as Buhari's win was the first time the opposition ousted an incumbent by democratic means, according to the BBC.
Buhari, a 72-year-old retired major general in the Nigerian army, spent much of his campaign promising to weed out government corruption. He won with 15.4 million votes to Jonathan's 13.3 million, according to official tallies. Jonathan has conceded defeat.
Although many Nigerians see Buhari's military resume as an asset in the effort to defeat Boko Haram, an Islamic fundamentalist group that has been terrorizing northern Nigeria for more than a decade, Buhari has long tried to distance himself from his military past. Here are five things to know about Nigeria's next president.
1. Buhari became Nigeria's head of state after a military coup in 1983. Buhari helped lead the overthrow of democratically elected President Shehu Shagari, ending a short-lived attempt to democratize. He held power until August 1985, during which time he drastically cut government spending on health, agriculture and education.
2. He was accused of ruling with a heavy hand. During his time as head of state, human rights groups criticized Buhari for silencing dissent. Many of the former democratic government's ministers and journalists were imprisoned without trial.
2. He was defeated in the last three elections. After Nigeria became a democracy again in 1999, Buhari made three unsuccessful bids at the presidency.
3. Buhari, a Muslim, has been accused of having a radical Islamist agenda. Many northern Muslims supported Buhari, while Christians tended to vote for Jonathan. Some have alleged that, if elected, Buhari would impose Islamic law across the country.
4. Buhari has been known for living modestly. Compared to most other retired military generals or Nigerian politicians, Buhari lives a less opulent lifestyle, according to NBC News.
5. Buhari survived a supposed assassination attempt by Boko Haram. In July, an attack on his convoy was blamed on the terrorist group.
© Copyright IBTimes 2023. All rights reserved.