Who Is Sheikh Nimr Al-Nimr? Saudi Arabia Executes Top Shiite Cleric, 46 Others On 'Terrorism' Charges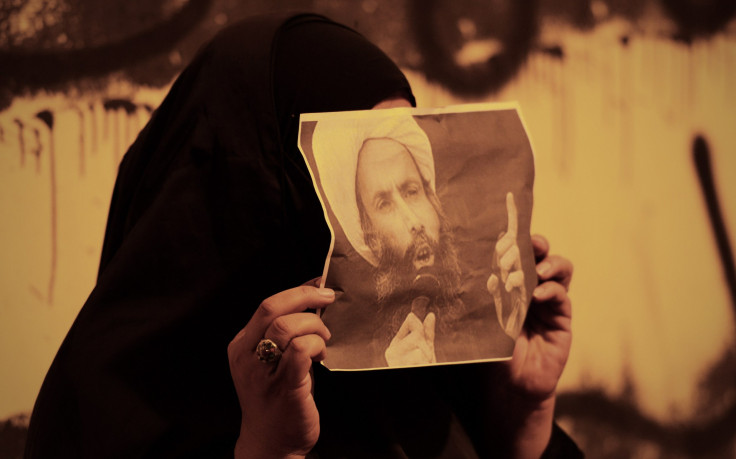 UPDATE: 6:02 a.m. EST — Protests erupted in Bahrain following the execution of top Shiite cleric Sheikh Nimr al-Nimr by Saudi Arabia Saturday. Police fired tear gas at several dozen people who demonstrated carrying pictures of Nimr, Reuters reported, citing an eyewitness.
The leader of a powerful Iranian-backed Iraqi militia, meanwhile, said Saturday that Saudi Arabia committed a "crime" by executing Nimr. "The execution of Sheikh al-Nimr is a crime that is added to the criminal record of Al Saud," Kataib Hezbollah's leader Abu Mahdi al-Mohandes said, according to al-Ahd TV, which is owned by another Iranian backed group, Asaib Ahl al-Haq, according to Reuters.
Original story:
Saudi Arabia on Saturday executed 47 people convicted of "terrorism," including top Shiite cleric Sheikh Nimr al-Nimr, the country's interior ministry reportedly said. The execution comes as several advocacy groups claimed that the Muslim-dominated country has carried out at least 157 executions in 2015 — their highest level of beheadings in two decades.
The prominent Shiite cleric was reportedly a vocal supporter of the mass anti-government protests that broke out in 2011 in the Sunni-ruled kingdom's eastern province, where a Shiite majority has long complained of marginalization. Nimr, who was reportedly arrested two years ago, had his death sentence confirmed in October 2015. Following reports of Nimr's possible execution, neighboring Iran, a Shiite-led nation, warned that executing Nimr would "cost Saudi Arabia dearly," BBC reported.
Saudi Arabia has denied discriminating against Shiites and has blamed Iran for stirring up unease in the kingdom.
Ayatollah Ahmad Khatami, a prominent Iranian cleric and a member of the Assembly of Experts, denounced Nimr's execution.
"I have no doubt that this pure blood will stain the collar of the House of Saud and wipe them from the pages of history," Khatami was quoted as saying by the Mehr news agency, according to Reuters. "The crime of executing Sheikh Nimr is part of a criminal pattern by this treacherous family ... the Islamic world is expected to cry out and denounce this infamous regime as much as it can."
Nimr's execution was also condemned by Lebanon's Supreme Islamic Shiite Council saying it was a "grave mistake.
"The execution of Sheikh Nimr was an execution of reason, moderation and dialogue," the council's Vice President Sheikh Abdel Amir Qabalan said in a statement, according to Reuters.
Yemen's Houthi movement mourned Nimr as a "holy warrior," in a strong denouncement of Saudi Arabia.
"The Al Saudi family executed today the holy warrior, the grand cleric Nimr Baqr al-Nimr after a mock trial ... a flagrant violation of human rights," an obituary on the Houthis' official Al Maseera website said, according to Reuters.
Among the others executed Saturday were a Chadian national and an Egyptian. Some were also Sunnis convicted of terrorist attacks, according to reports.
Meanwhile, human rights groups have expressed its concern over the increase in the number of executions in Saudi Arabia. The rise in executions also includes the number of people executed for non-lethal offences, particularly for drug-related crimes, according to reports.
Amnesty International reportedly said in November that Saudi Arabia had exceeded its highest level of executions since 1995, when 192 executions took place in the kingdom. Saudi law allows for execution in cases of murder, drug offenses and rape.
© Copyright IBTimes 2023. All rights reserved.