Who Is Steven Jones? Northern Arizona University Alleged Shooter Identified, Police Say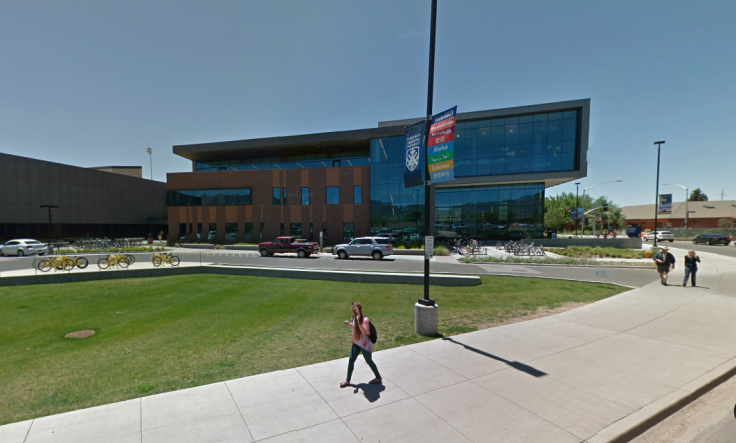 Steven Jones, an 18-year-old student at Northern Arizona University, has been identified as the shooter responsible for killing at least one person at the school's Flagstaff campus early Friday, police said. Jones was taken into custody shortly after the shooting. The early-morning shooting stemmed from a fight between two groups of students, Chief G.T. Fowler, of the university police force, announced during a press conference.
Many details surrounding the "confrontation" were not immediately available, but Fowler said officers arrived on the scene shortly after the shooting and took Jones into custody. Students are forbidden from carrying firearms on campus, Fowler said.
The first call of shots fired came at 1:20 a.m. local time or 4:20 a.m. EDT. The shooting took place outside Mountain View Hall on the northeast end of the Flagstaff campus, which has about 20,000 students. At least one person was killed and three others were wounded. They are being treated at Flagstaff Medical Center, school officials said in a press release Friday. The identities of the victims have not yet been released.
This is the second shooting at a college campus this month. Chris Harper-Mercer, 26, gunned down nine people before killing himself at Umpqua Community College in Roseburg, Oregon, last week. Nine others were injured in the rampage, the New York Times reported. An investigation into a motive for the shooting is ongoing.
U.S. President Barack Obama is traveling to the southern Oregon city Friday for closed-door visits with families of victims, a White House official told NBC News. Obama voiced his frustration with America's gun laws after the mass shooting last week and dozens of others already this year, saying these deadly events have somehow "become routine." He pointed the finger at the National Rifle Association and gun-rights advocates for blocking even "modest regulation of how we use a deadly weapon."
"We've become numb to this," Obama said during a press conference at the White House Oct. 1.
© Copyright IBTimes 2023. All rights reserved.