Who Is Tadashi Ishii? Japan's Dentsu CEO Resigns After Employee's Suicide Due To Overwork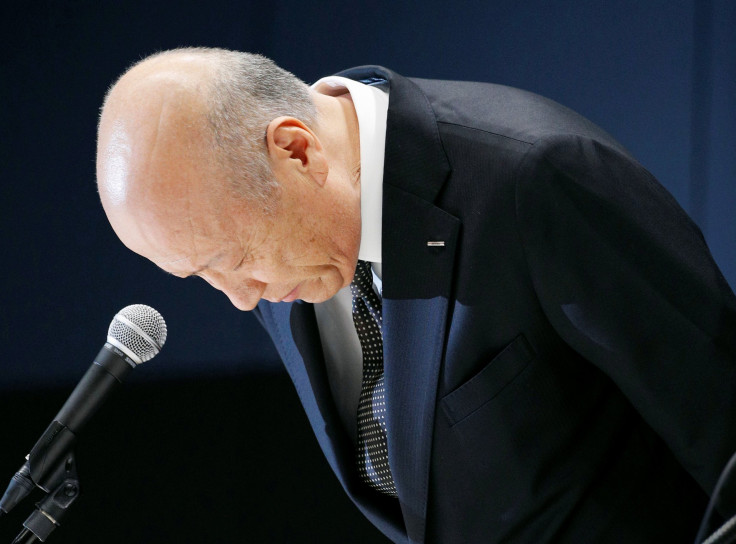 Tadashi Ishii, the head of the Japanese advertising group Dentsu Inc., announced Wednesday he will step down as chief in January following the 2015 suicide of an employee who had worked hundreds of hours overtime.
Ishii, the CEO and president of Japan's biggest advertising agency, will step down after nearly six years as Denstu's chief. He said he will stay on until the end of March.
"I made this decision considering our responsibility as a company," he said at a news conference in Tokyo. "This is something that should never have been allowed to happen."
Ishii has served as the CEO and president of Dentsu since April 2011. He was previously the managing director and senior executive officer of the agency and had been its executive vice president since April 2009. The 65-year-old was also named the external director of Tokyo Broadcasting System Holdings Inc. in June 2014.
Ishii graduated from Tokyo's Sophia University in March 1973 having completed his course in international studies from the Department of Hispanic Studies, Faculty of Foreign Studies.
During Wednesday's news conference, Ishii added that he had visited the mother of the deceased employee on Sunday, the first anniversary of her death. Matsuri Takahashi jumped to her death last December after having worked 105 hours of overtime over the course of a month from Oct. 9, 2015.
A graduate of the University of Tokyo, 24-year-old Takahashi joined Dentsu in April 2015. In the months before her suicide, she reportedly posted several social media messages about her long work hours and alleged harassment by senior employees.
In the note she left her mother, Takahashi wrote: "Why do things have to be so hard?"
The number of deaths due to overwork or "karoshi" is rising in Japan where, according to government figures, at least 2,000 people a year kill themselves due to overwork. Japan is also facing a record number of compensation claims related to deaths due to overwork, which is reportedly increasingly affecting younger and female employees.
© Copyright IBTimes 2023. All rights reserved.