Who Is Tommy Mair? Jo Cox Murder Suspect Linked To White Supremacists, Has History Of Mental Illness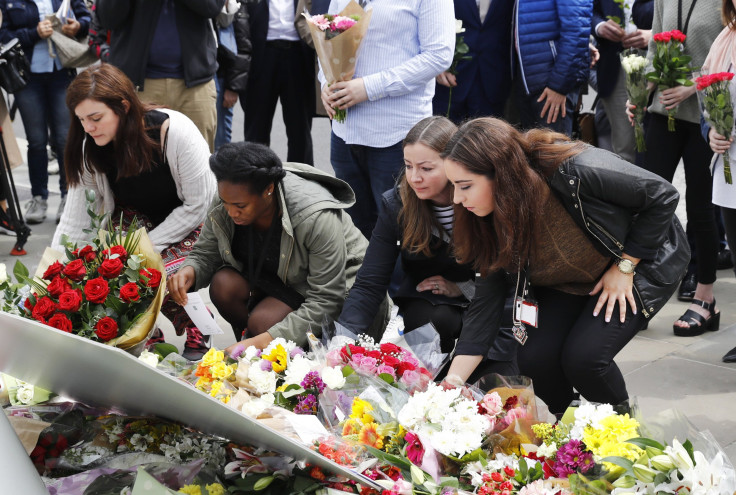 UPDATE: 9:33 a.m. EDT — Prime Minister David Cameron and Labour Party leader Jeremy Corbyn spoke together Friday in remembrance of member of parliament Jo Cox who was killed in an attack Thursday.
"The most profound thing that has happened is that two children have lost their mother, a husband has lost a loving wife, and, of course, parliament has lost a passionate and brilliant campaigner, someone who epitomized the fact that politics is about serving others," Cameron said 24 hours after Cox's death.
Cameron said he had first met Cox in 2006 when she worked as an aid worker in Darfur. Corbyn described Cox as a "campaigner for human rights and justice all around the world."
The joint meeting and remarks between Cameron and Corbyn was the first since the start of the debate over the whether Britain will remain in the European Union. Britain's parliament will be recalled Monday in order to allow politicians to pay their respects.
Original story:
Suspicions mounted Friday that Tommy Mair, who was arrested in the shooting death of British lawmaker Jo Cox, had white supremacist and neo-nazi ties as mourners left flowers at memorials, and the "leave" and "remain" camps halted campaigning ahead of the Britain's vote on European Union membership.
The U.S. civil rights group the Southern Poverty Law Center said Mair, who is suspected of — but not yet charged with — killing Cox Thursday in a gun and knife attack, had ties to the white supremacist neo-Nazi organization the National Alliance. The civil rights group published copies of receipts from 1999 showing a Thomas Mair from West Yorkshire had purchased copies of the "Improvised Munitions Handbook" and "Chemistry of Powder and Explosives." He had also subscribed to the National Alliance's National Vanguard publication in 2013, the Associated Press reported.
Mair, 52, was arrested Thursday on suspicion of killing Cox, 41, who was attacked in Birstall, England, as she met with constituents. Cox was a rising star in the opposition Labour Party and was campaigning for Britain to remain in the EU ahead of the June 23 Brexit vote. The mother of two was a former aid worker who was vocal about supporting Syrian refugees.
Mair's brother, Scott, told reporters his brother had a history of mental illness but was not a violent man. Mair's half-brother, Duane St. Louis, said Mair "wouldn't hurt a fly" and was not a racist. Neighbors told reporters Mair was a "quiet" man who liked to work in the garden, CNN reported.
Cox's death is the first of a lawmaker since politician Ian Gow was killed in 1990 in an attack by the Irish Republican Army. "I know MPs [members of Parliament] are scared. We'll be reviewing our security," Labour politician Dan Jarvis said.
Cox had received online threats labeled as "malicious communication" by authorities from another man earlier in the year.
Conservative politicians said they would not put up a candidate to fill Cox's spot in a by-election, the BBC reported. British Prime Minister David Cameron and Labour Party leader Jeremy Corbyn are scheduled to appear together Friday and may announce a recall of Parliament to allow politicians to pay their respects, the Guardian reported.
© Copyright IBTimes 2023. All rights reserved.
FOLLOW MORE IBT NEWS ON THE BELOW CHANNELS